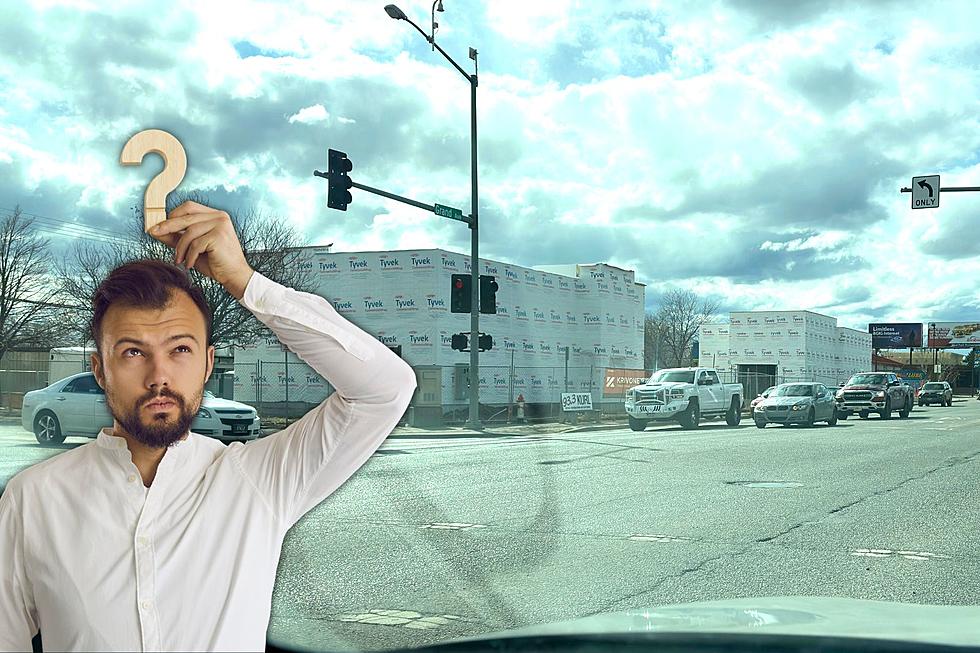 What TWO Businesses Are Replacing Pizza Hut on Grand & 16th?!
Credit: Josh Rath, TSM / Canva
In driving across town the other day, I got stopped at the light on 16th and Grand... and it gave me time to check out the two buildings that are replacing Pizza Hut.
It's been a few months since it was torn down, yet it has been mostly radio silence. However, after reaching out to Victoria Hill with the City of Billings... we have a bit more insight thanks to her detective work.

What we knew already
Michael was able to find from his "very reliable source, who preferred to not be named" that the former Pizza Hut location is to become the new City Brew location. We assume it will replace the current location, just a block down in the building shared with TMobile. However, what caught my eye... is the SECOND building right next to it.
As you can see in my photo... the first building looks to be the new City Brew location. A building set up for a wrap-around drive-thru. However, that second building a bit further down was a mystery. We hadn't heard anything about another building, however, the old Pizza Hut location was certainly large enough to accommodate two businesses.
As shown in the aerial view above from Google, the lot is huge. So, what is that second building? It looked like it had an opening wide enough for something to drive through it. A new kind of business?
A New Mexican Food Challenger Approaches
According to Victoria, the city has building permits for 1610 Grand Avenue, and that location is going to be... Santiago's Mexican Restaurant.
Looks like Guadalajara on Grand is going to have some competition! In researching online, I found one "chain" across Denver that seems popular (so maybe Nikki on Mix 97.1 is familiar with it), and it is possible they are the ones coming to Billings! Then again, who knows what it truly will be? Will we have to wait and find out in the coming months.
What are your thoughts? Are you excited to hear that NEITHER of the new buildings will be a casino or liquor store? Let us know on App Chat or on Facebook!
KEEP READING:
Here's 15 License Plates That Only Montana Residents Will Love
Montana residents are proud to call the Big Sky home. Check out these vanity plates that only a Montana resident will understand and love.
What are the most popular last names in Montana?
How popular is your last name in the state of Montana? We've got the list for you to see here.