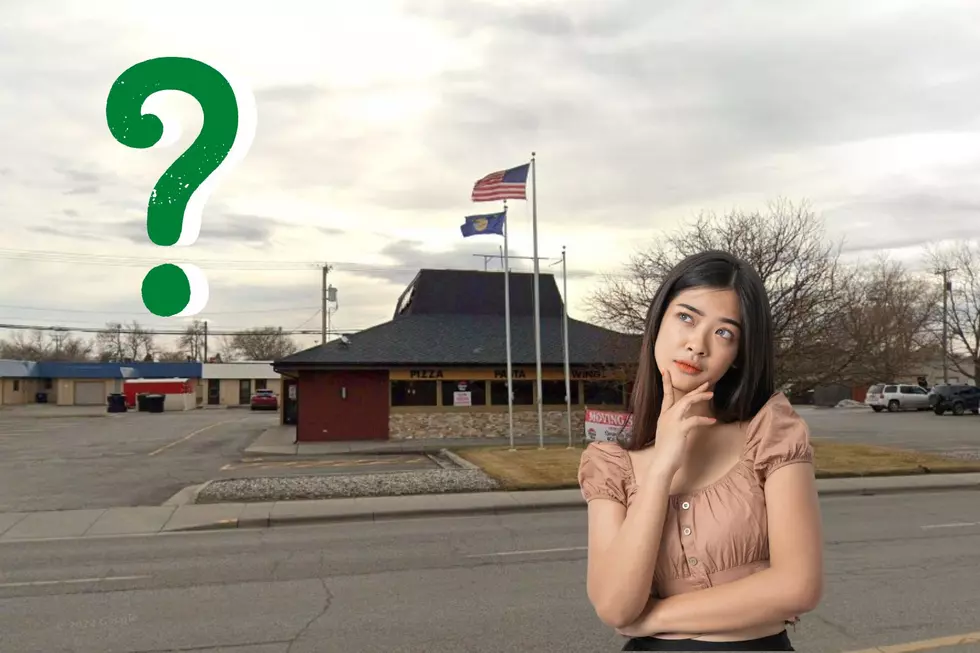 What's Going In at the Former Pizza Hut on Grand Ave in Billings?
Google Street View/Canva
The Pizza Hut on Grand Avenue recently shuttered its doors.
Local fans of the popular pizza chain were saddened to see the business close, but have no fear.. they're just moving to a new location at 38th and Grand. Heavy equipment wasted no time in leveling the site, and many people in the area have been wondering what is coming next.
Insert the long-running joke about new businesses in Billings here.
Will it be a casino, a bank, or a coffee shop? It sure does seem like those are the most popular new businesses that pop up in the Magic City. I don't quite understand their prevalence, but I suppose it's simply the law of supply and demand. Apparently, Billings residents love to gamble, drink coffee and go to the bank.

So what's coming to 1604 Grand Avenue?
My very reliable source, who for confidentiality reasons prefers not to be named, said the former Pizza Hut location at 1604 Grand Ave will become a new City Brew coffee shop. We reached out to City Brew's corporate office for confirmation late this afternoon (8/15) and as of this time have not heard back.
Um... isn't there already a City Brew nearby?
Yes. Literally on the same block, just four businesses down the street you'll find a City Brew at the corner of 17th and Grand. Half the building is a T-Mobile store. My source said that City Brew will relocate from this location and move into a new building at the other end of the block, where Pizza Hut once stood. This actually makes sense, as that location is probably a little easier for drive-thru customers to get in and out for their java... before heading off to a casino or bank.
Mind-Boggling 2022 Moments That Felt Like Pranks
We pulled together a list of 11 inexplicable news stories that have already gone viral this year. They might seem like jokes, but we regret to inform you that they were all very much real. Check them out below.