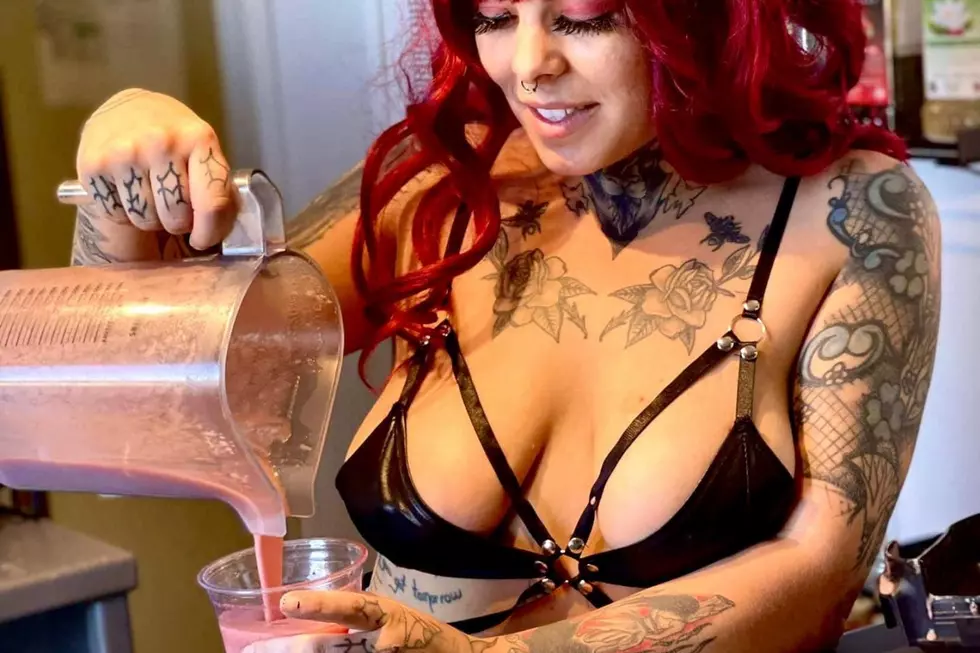 Business is Brisk at Billings New Bikini Coffee Shop
Photo by KC Johnson, used with permission
The Magic City loves its coffee.
There are currently around 30 coffee shops in Billings and it seems like a new one opens every month or so. Main Street in the Heights has five coffee shops between the Metra and the Hwy 89 junction. One coffee shop in Billings has put a unique spin on the business with bikini-clad baristas. Today (7/15) is stopped by to chat with Steady Grinding Bikini Baristas owner KC Johnson and barista Kaitlynne B. You can listen to the audio at the bottom of this article.
Billings' only bikini coffee shop.
Two years ago, Johnson, a former truck driver got tired of being on the road and missing family time with his kids. He told his wife that he wanted to open either a pizza restaurant or a coffee shop. They chose the latter, learning everything about the coffee shop business as they went along. Steady Grinding Coffee has two locations. One is in Shepherd (no bikinis) and the other is located in the All American Pharmaceutical parking lot, near Bulle Mountain Grill. On Monday (7/11), the Main Street location became Bikini Baristas.
Johnson said he was inspired to make the change to Bikini Baristas after a recent trip to Seattle, where bikini coffee shops are common. You'll also find them in bigger cities like Denver and Salt Lake. I was somewhat surprised to hear that about 75% of their clientele in Billings so far have been women.

The bikini-wearing baristas feel safe and empowered.
Multiple security features at the coffee kiosk are in place to keep the women safe, as they frequently work solo. Kaitlynne B. told me she feels completely safe at the Heights location, adding that it was her parents' biggest concern when she told them she'd be working in a bikini.
I asked Johnson about any negative feedback he's received since launching the venture this week, particularly regarding what some may see as exploiting women. He said he has had some unfavorable comments on social media, but overall feedback has been quite positive. He explained the obvious fact that no one forced any of the women to apply for or accept the job. He has six girls currently on the payroll and was interviewing multiple candidates again today. In fact, he said it has been easier to find employees for the Bikini Barista location, versus his regular coffee shop.
What about winter?
Bikinis are great in the summer but they clearly provide very little warmth. I asked Johnson how he plans to deal with cold weather and he said the kiosk stays quite warm. Additional heating will be installed, should they need it this winter. One of the employees came up with a fun wintertime slogan, "beanies and bikinis."
They're toying with the idea of doing a lady's day, with hunky male baristas.
Fair is fair, right? Johnson said they're considering having hunky, minimally dressed men host a day making coffees, but at this time it's currently just women at the kiosk. Steady Grinding Bikini Baristas is open from 7 am to 7 pm on weekdays and 8 am to 8 pm on weekends. You can click below to listen to my interview. Apologies for a brief audio glitch at the 40-second mark.
The 10 Most Ridiculous Tropes In Action Movies
Good luck finding an action movie that doesn't have at least a few of these stereotypes.