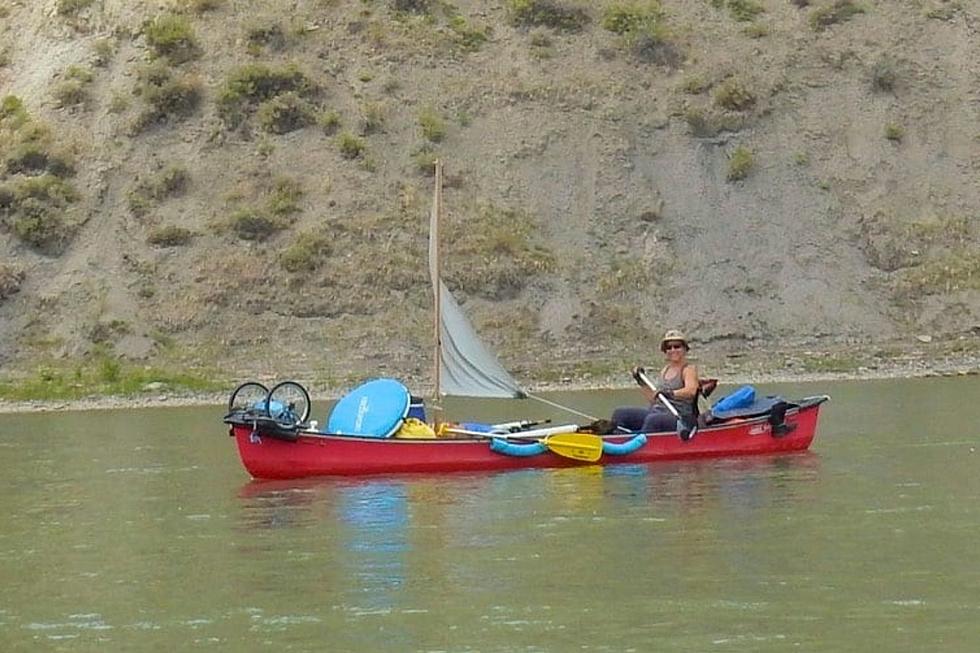 Montana to the Gulf in a Canoe. One Woman's Epic Adventure
Photo by Norman Miller, used with permission
My family likes to spend a lot of time on the river in Montana during the summer. It's our nearest "beach" to swim, float, kayak, fish, or just lounge around in the sunshine with a cooler full of beverages and a big bag of gas station snacks.
Inevitably, one of the kids will bring up the conversation about how we could float from Montana, all the way to the Gulf of Mexico. You could start on the Missouri River or the Yellowstone River and you'll eventually end up spilling into the ocean via the Mississippi. I always think how cool it would be to actually do that, and this week I had the opportunity to visit with someone who has. Meet Amanda Hoenes.
She launched her canoe in Three Forks, MT.
A former Bozemanite, Amanda was living back in Wisconsin, when she was laid off from her IT job in 2021. Budgeting her savings, Amanda decided to embark on an adventure that most of us only dream about. She was going to canoe from the Headwaters of the Missouri to the Gulf of Mexico and she would do it solo (except for Hank, her four-legged companion).
The epic, 3,600-mile journey took six months.
Hoenes launched her canoe from Three Forks on July 11, 2021, and reached the Gulf of Mexico on January 18th, 2022. She chronicled 175 "paddle days" and would have reached her destination in slightly less time, had she not stopped to catch a Chiefs game and regroup along the way.
She spent eight months researching and planning her trip.
Amanda told me she was inspired by reading Lewis and Clark's journals, along with various fiction and non-fiction adventure stories. Calculating how much freeze-dried food to pack for the trip was a challenge as she quickly realized she was burning up far more calories per day than she had estimated for the trip.
She made minimal stops to resupply.
Packing six months' worth of food and supplies into one canoe is basically impossible, so Amanda planned ahead to have resupply boxes shipped to various stopping points along the way. Her distances traveled per day varied greatly. Some days were "zero days" (perhaps stormy weather) while her best day was 44 miles.
Fighting wind was a huge challenge.
Montana is windy and so are the other states that the Mighty Missouri runs through (North and South Dakota, the Nebraska/Iowa border, and Kansas). Canoeing in wind is tough. Amanda said it took her 10 days just to cross Fort Peck, and that was with assistance from a kind couple in a motorboat who offered her a tow for the last 20 miles or so in the massive reservoir. That tow likely wasn't really much help, as it buckled her canoe.
I found her story absolutely fascinating and had a number of other questions you can hear in our interview below. H/T Upper Missouri River Guides.
See the Must-Drive Roads in Every State