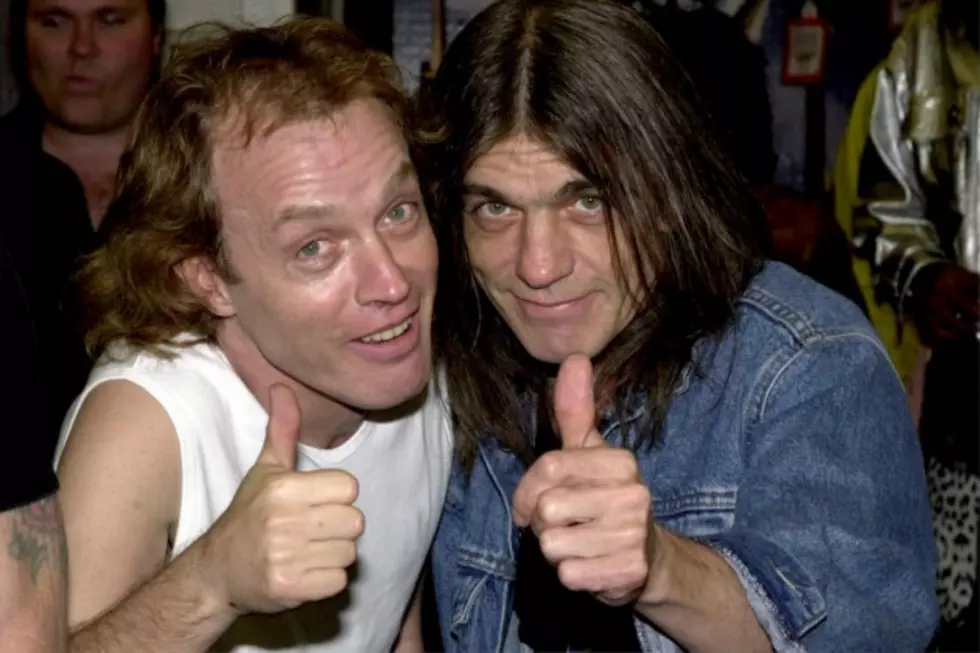 Angus Young: 'Malcolm Taught Me a Lot of Things in Life'
Hulton Archive / Getty Images
None of us will ever really know how it feels for Angus Young to soldier on with AC/DC in the absence of his brother Malcolm -- and the private Youngs no doubt prefer it that way. But during a recent interview, Angus was asked to share his feelings about moving on without Malcolm, and although he didn't answer the question directly, he did open a small window into the brothers' relationship.
"It was Malcolm that taught me a lot of things in life," said Angus. "[One of] the [hardest] times for the band was when [singer] Bon Scott died, and it was Malcolm that got me through all of that. And he did it the best way that he knew, which was, he said, 'Come. The two of us will sit and just keep working.' And in hindsight, it was the best therapy for us, because it was a hard time for the whole band. We didn't know, 'Do we continue or not go on?' It was just good. We could do that and then we could decide later what we wanted to do. So it took a lot of pressure and a lot of mourning, it took a lot of that away."
Young added that AC/DC singer Brian Johnson's early enthusiasm was also a key factor in getting the group's upcoming 'Rock or Bust' album off the starting blocks.
"Brian was the first one I heard that was wanting to go out and do a bit of rock 'n' roll," he said. "He was the first one of us saying, 'Yeah, we can get out there.' He seemed very excited. And that's always good, when everyone's aboard. Everyone was asked, 'Do you wanna do this?' When we were all in Vancouver, and after we had done the album, we sat down and said, 'All right. Do we tour?' And we all were happy to go out there. That's a good thing, when everyone is raring to go."
You Think You Know AC/DC?