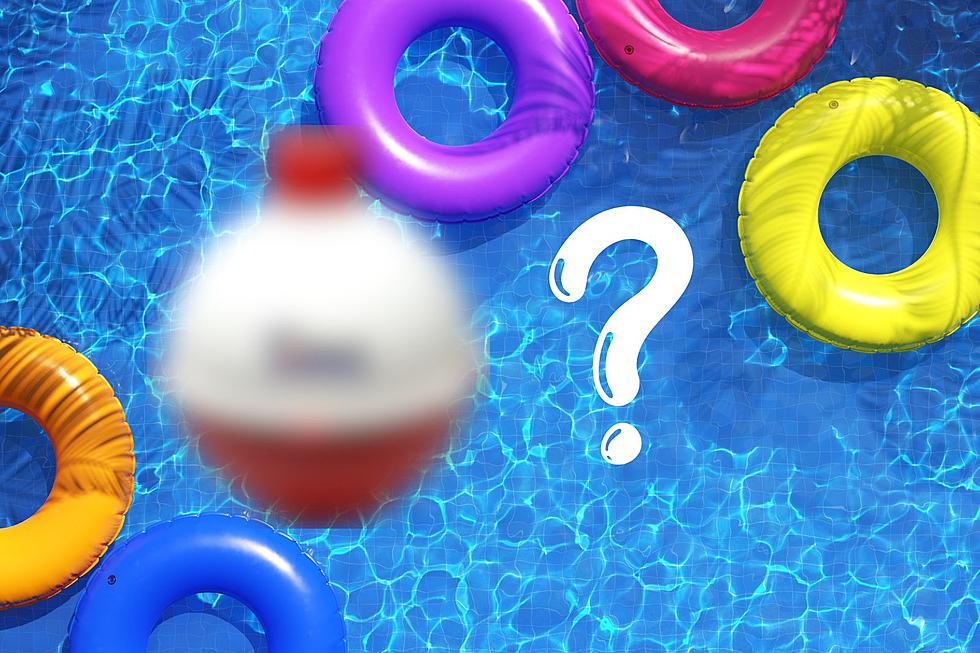 Be The Envy Of Your Neighbors With This Summer Pool Accessory!
Credit: Amazon / Canva
Ahhh, summer. Can't beat it! Sunshine, the Big Sky, and travel. Another thing that is popular is simply kicking back in your pool!

Whether it's above or below ground, or even a kiddie pool that you are far too old to be fitting into, a pool makes beating the heat that much easier.
But, if you DO have a full-size pool... or just need a beverage solution for when you're out fishing... what do you do?
Well, you could give it a little redneck engineering, and build a floating Igloo cooler... maybe try and find a cooler to fit in the boat... or you could check out this solution.
The Big Bobber
Why build it yourself, when you can get something with a little flair for the fishing lover in your life? The Big Bobber Floating Cooler takes the looks of a fishing bobber... and made it huge!
The bobber is an insulated floating cooler and claims to be able to keep up to 12 drinks cold all day long during your fishing adventure... or backyard pool time.
This cooler comes with a built-in handle to haul it around at the lake, and handy tie-down areas to keep it floating next to you, or your boat, at all times.
You can pick up the Big Bobber for your next pool party, or fishing trip, at the button below.
What are your thoughts?
Do you have your own cooler solution for floating in the pool, or out fishing? Do you know someone who would love this? Let us know on App Chat or on Facebook.
(Disclaimer: I'm not paid by anyone to write about this item. I came across it, thought it was cool, and wanted to share it with you.)
10 Barbie Pool Floats Every Boise Barbie Girl Will Love
Bring out your inner Barbie! Scroll on for a look at our favorite Barbie Movie-inspired pool floats!
$3 Million Michigan Playground Estate with Resort Style Pool & Room for 20 Cars
Cars lovers listen up! For those who love resort-style living, this one is for you! The best part is we are talking about just one home. This Rochester, Michigan home is on the market for $3M and is loaded with extras you could only dream of. Love cars? There's room for 20 of them. Enjoy wine? It has its own wine cellar with a tasting room. Did we mention a pool and backyard area that resembles a 5-star resort? It has that too. Take a look at this masterpiece.