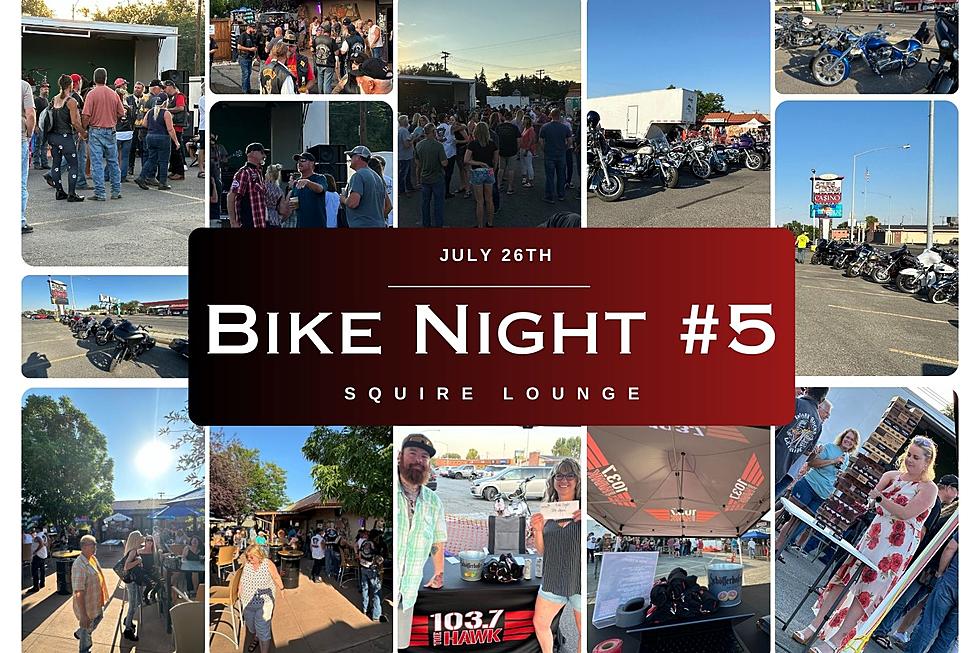 Fun In The Sun At Bike Night #5 In Billings @ Squire Lounge!
Credit: Josh Rath, TSM / Canva
Another Wednesday, another Bike Night!
#5 has come and gone, but it was a success! Thank you to everyone for coming out tonight, even with the sun beating down in 95+ degree heat!

Thanks to the Squire Lounge for having us, and serving up Topless Tacos.
Thanks to D'tective for rocking the stage!
And the biggest thanks go to our sponsors of Bike Night:
Hi-Tech Motorsports Yamaha
Law Tigers Motorcycle Lawyers
Medora
Now... here's our Bike Night recap from The Squire Lounge!
95 And Sunny At Bike Night #5 - Squire Lounge
The 1st Bike Night of 2023 in Billings
A resounding success! Thank you to all who came out and made it a fun night!