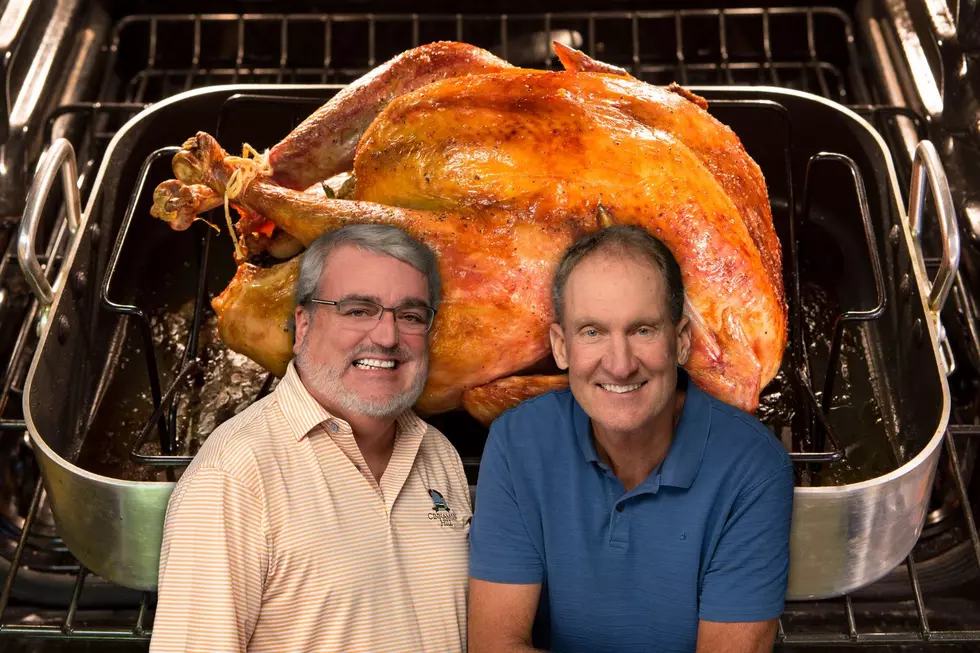 [Gallery] Flakesgiving for 2022 is a wrap in Montana, Enjoy the Holidays
Credit: Townsquare Media, Canva
That's all, folks! After another successful year, the Breakfast Flakes from Cat Country 102.9 provided 1500 meal kits to the Billings community.

A Community Affair
With the help of tens of thousands of dollars in donations, volunteers from many local schools, and locals just like you, Flakesgiving was able to assemble boxes on Friday Morning, and distribute them to the area on Saturday via deliveries for those unable to leave their homes... and those at MetraPark who came in person.
Flakesgiving Perfect Roast Turkey
Our lovely Flakesgiving assistant, Christina, provided me with the exact recipe we include in every Flakesgiving Meal Box. If you'd like to cook up your meal how the flakes recommend, here's how you do it.
A Simply Perfect Roast Flakesgiving Turkey
Ingredients
1- 18 Pound Whole Turkey
1/2 Cup Unsalted Butter, softened
Salt and Ground Black Pepper "to taste"
1 1/2 Quarts Turkey Stock
8 Cups Prepared Stuffing
Directions
Preheat your oven to 325 degrees F.

Place the rack in the lowest position of the oven.

 

Remove the turkey neck and giblets, rinse the turkey, and pat dry with paper towels.

Place the turkey, breast side up, on a rack in the roasting pan.

Loosely fill the body cavity with stuffing.

Rub the skin with the softened butter, and season with salt and pepper.

Position an aluminum foil tent over the turkey.

 

Place turkey in the oven, and pour 2 cups of turkey stock into the bottom of the roasting pan.

Baste all over every 30 minutes with the juices on the bottom of the pan.

Whenever the drippings evaporate, add stock to moisten them, about 1 to 2 cups at a time.

Remove aluminum foil after 2 1/2 hours.

Roast until a meat thermometer, inserted in the meaty part of the thigh, reads 180 degrees F about 4 hours after cooking has begun.

 

Transfer the turkey to a large serving platter.

Let it stand for at least 20 to 30 minutes before carving.
A Taste of What Flakesgiving 2022 Was Like