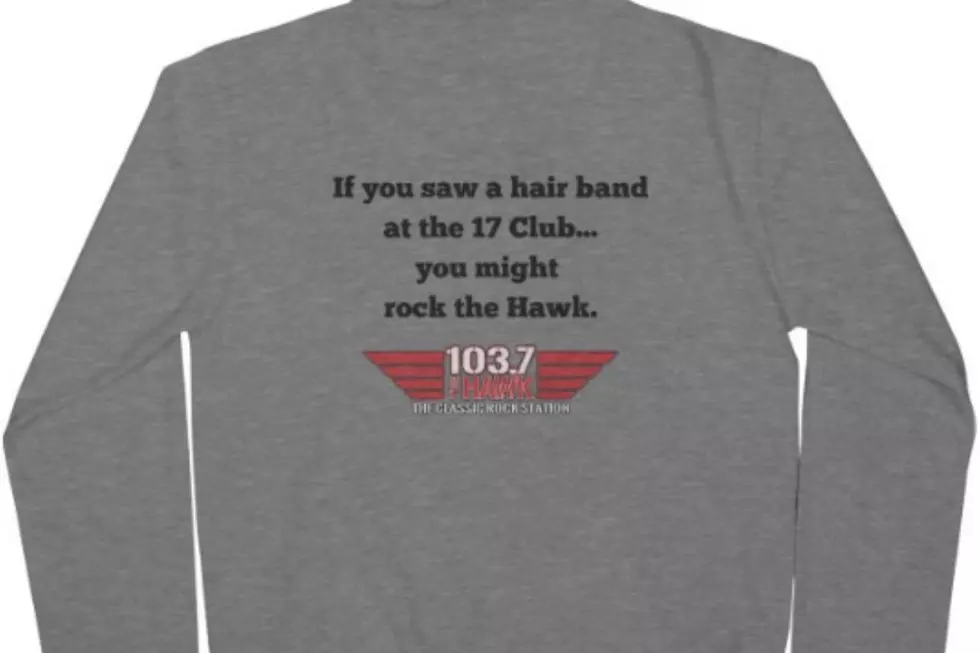 Get Your Hawk Hoodie – New Merch Has Arrived in the Hawk Store
Credit: Townsquare Media
Classic Rock is all about the music, the memories and good times. Our latest additions to the Hawk Store reflect some of those good times. For example, the hoodie pictured above. Odds are good that if you've ever seen a hairband at the 17 Club, you probably rock the Hawk. Super-soft and made for comfort, this hoodie is a pre-shrunk cotton/poly blend and is available in a variety of colors and sizes ranging from XS to 3X. It's $40 and ships right to your house.
Classic cars, classic bikes and Classic Rock are made for each other and our freshly designed tee features all three. Tri-blend materials make it truly "extra soft" and this shirt will likely become a favorite. It's available in nine colors and sizes XS to 3X. They're $20 a pop and will arrive in your mailbox.

Enter your number to get our free mobile app
Show the world that you Rock the Hawk with this fun tee shirt. Because if you're not rocking out with your Hawk out, are you really rocking? Available in extra-soft 100% cotton, or comfy tri-blend these shirts come in nine different colors and are sized XS to 3X.
Love them or hate them, masks don't appear to be going away anytime soon as COVID-19 numbers keep climbing in Montana. If you wear a mask religiously, or only to get into Costco, show everyone you have good taste in music with your Hawk mask. They're a little spendy at $17.50 but a portion of proceeds from each mask sold goes to MedShare, a non-profit that recovers surplus medical equipment from US hospitals and refurbishes and redistributes the equipment to needy countries.
22 Makeup Trends That Define Rock + Metal's History