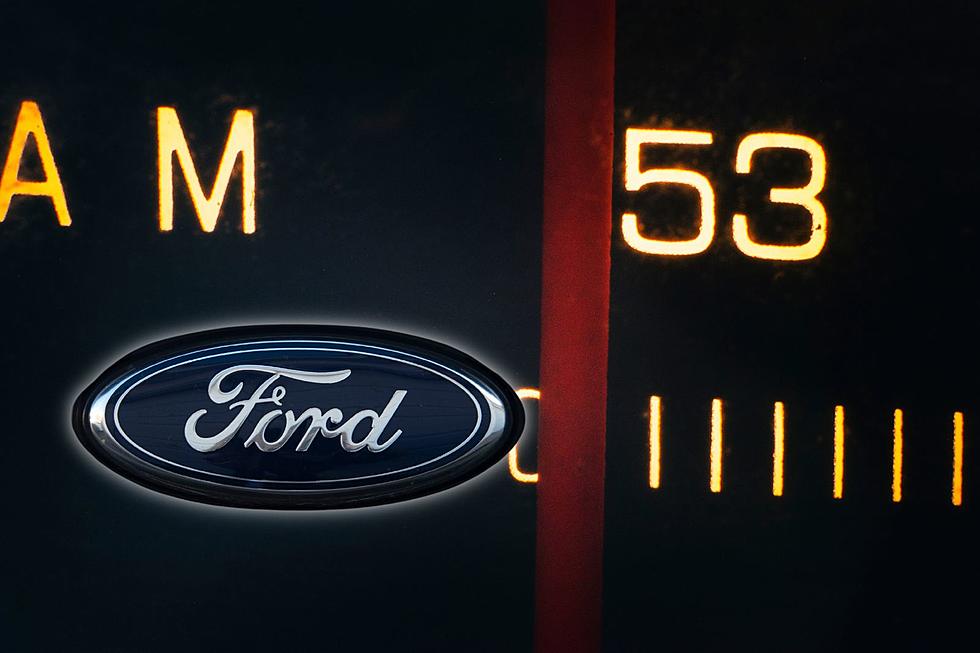 Will You Buy A New Ford Without AM Radio, Billings?
Credit: Canva
Today I caught wind of an article on Fox Business about Ford Motor Company announcing their transition away from AM Radio in most of their "new and updated 2024 models". The Detroit Free Press confirmed with Ford spokesman Wes Sherwood that this statement was true, and soon, your Ford vehicle will NOT come with AM Radio.

What is AM Radio, and why is it important?
Thanks to our friend Wikipedia... AM Radio is a form of radio broadcasting utilizing amplitude modulation transmissions. AM Radio was the first method developed for making audio radio transmissions and is used worldwide to this day.
Compared to FM Radio or digital transmissions, AM transmissions are much less expensive to broadcast AND can be sent over long distances. The issue with AM is, they are prone to interference and... as we all know... simply don't sound great unless it is talk radio.
Why do we need AM Radio still?
As an old fart of radio (I earned that title last year, as half my life has been working in radio) I can assure you AM Radio is extremely important to rural communities, and the state of Montana. Take our own station, NewsTalk 970 & 103.3. We have the 970 signal, which can reach a MUCH larger audience compared to 103.3 FM (which is a low-power station, meant for the local Billings market only).
Below are all three coverage maps, from Radio-Locator.com, showing WHY AM Radio is still badly needed in Montana... and AM radio at nighttime (as we have to lower the power output) is STILL able to broadcast farther than our FM signal.
970 AM - Daytime
970 AM - Nighttime
103.3 FM
As you can see, 970 AM in the day can be heard well past Lewistown, down into Wyoming past Greybull, and darn near Miles City. However, 103.3 FM can't make it 20 miles out of Billings to the east and has difficulty reaching Park City.
So... why is AM important?
Simple. Emergency broadcasts, breaking news, weather information, and more to rural areas of Montana. We all know how BAD cell coverage is when off the main highway, and for those who live in those areas of Montana, AM Radio could be their only knowledge source. Sure, they could have satellite internet and television... but that is expensive and can easily be lost with clouds in the sky.
AM Radio is here for you now and will continue to be here for you, for many years to come. Even if Ford says it isn't needed anymore.

What are your thoughts? Will the next truck you buy change based on Ford removing AM Radio? Let us know on App Chat, or on Facebook.
KEEP READING:
20 Sweet Classic Cars Found Near Billings, MT
From sleek to swift to just plain cool, these vintage cars near Billings, Montana are just too sweet not to take a look at.
LOOK: 14 Places to Visit With Direct Flights From Billings
While people in Montana may find it hard to travel anywhere from Billings because it usually requires flights with multiples stops, we found great opportunities just in the cities where Billings flies direct.