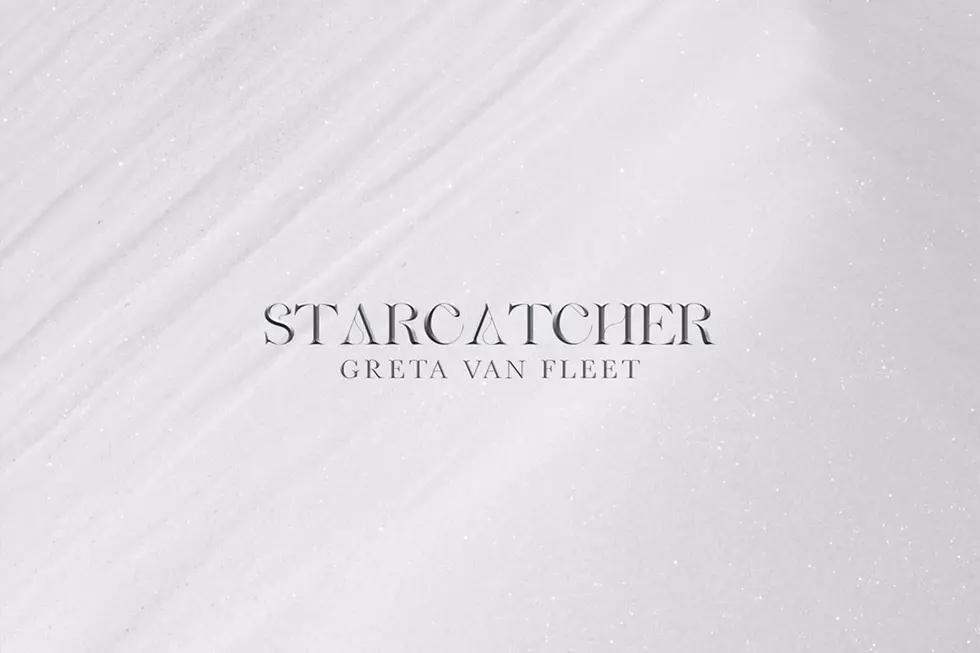 Greta Van Fleet, 'Starcatcher': Album Review
Lava / Republic Records
Much has been made of Greta Van Fleet's love of '70s music and their imitations of it – especially Led Zeppelin, whom their songs most closely recall. So much has been made of this that any progress the band has made over the six years since the release of the Black Smoke Rising EP has been overshadowed by the comparisons.
That's probably not going to change much with Starcatcher, their third album of cosmic, flares-sporting rock 'n' roll straight from the era of 8-track tapes, shag carpets and dragon-adorned Chevy vans. All of these things and more come to mind over the 43 minutes it takes the 10 tracks to untangle and find their place in the stratosphere. Reaching for the stars, Greta Van Fleet finds earthbound footing as difficult as it is pointless.
The prog tendencies that found their way onto 2021's The Battle at Garden's Gate are mostly gone now, leaving the band with its leanest work yet. It's more Houses of the Holy than Presence, to continue a theme – but it's still a long way from their influences. Josh Kiszka is in more control of his voice, tempering tendencies to push it to 11 right out of the gate, choosing instead to build his way to that point, more often than not, throughout Starcatcher.
Like its predecessor, Starcatcher is vaguely a concept album, in that musical themes and subjects seem to reappear from song to song. "Hail, the God song! / All trill to the tune devout reprise!" Kiszka sings at the opening of the record on "Fate of the Faithful." "Hail, the eon! / We knelt on this slab the blessed people!" What does it all mean? Who knows, but Kiszka and his bandmates seem committed to the idea as "No Quarter" organ and Bonham-sized drums thunder around them. They're just as committed when Kiszka sings about his wardrobe in "Sacred the Thread": "The sequins tripping on the light, whoa / I feel it hugging me so tight, whoa."
Producer Dave Cobb has helped Nashville acts Jason Isbell and Chris Stapleton thrive within their comfort zones, and rarely pushes this Michigan-born, Nashville-based group away from their muses and sound. "The Falling Sky" and "Sacred the Thread" channel Zeppelin's blue crunch (check out the latter's levee-breaking drums), while "Meeting the Master" shoots for a 2112-style Rush epic. (So yeah, there's still some prog.) It amounts to a nostalgic trip doing its part to keep rock 'n' roll alive in 2023. Greta Van Fleet keeps looking to the future by glancing at the past.
Top 100 Classic Rock Artists
Click through to find out how they stack up, as we count down the Top 100 classic rock artists.