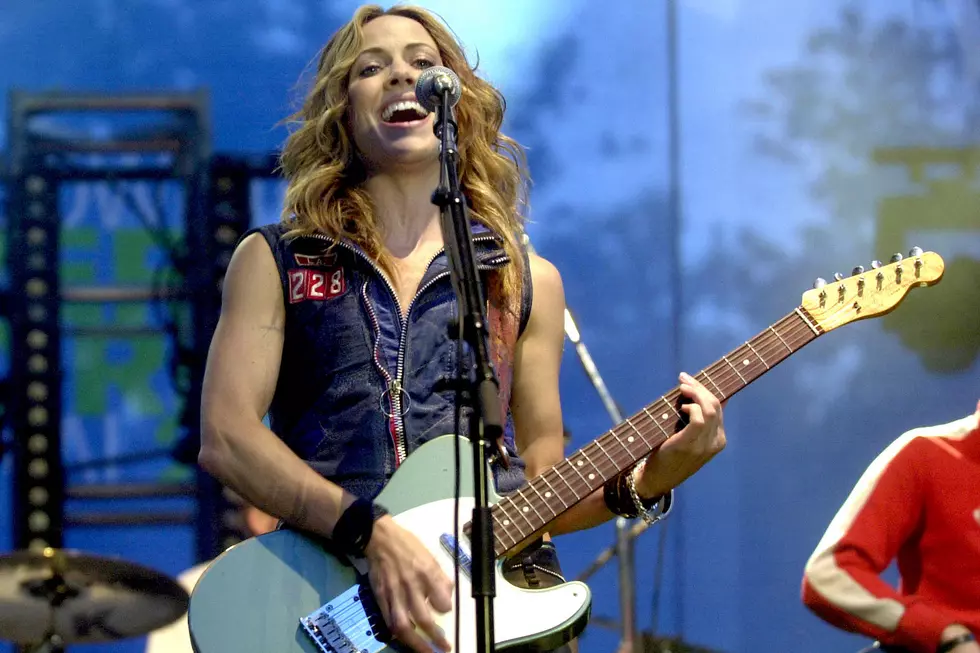 Five Reasons Sheryl Crow Should Be in the Rock Hall of Fame
Getty Images
Sheryl Crow is instantly recognizable in popular music. She's just as likely to be spotted onstage with Keith Richards or Eric Clapton as she is with Dolly Parton or Bob Dylan, and she's long stood as an exemplifying bridge between first-generation rock 'n' rollers and newer breeds that have surfaced more recently.
Her blend of musical styles and innate sense of talent as a producer helped her sell more than 50 million albums worldwide and earn nine Grammy Awards. And though Crow has stated that her 2019 album, Threads, could be her last, she has no plans to retire altogether. Her enduring career, which has included battles with industry sexism and a bout of breast cancer in the mid-2000s, is too essential to who she is.
"There have been moments where I've felt like I've really been not taken seriously, that I've been overlooked, that I've been an outsider into the cool club," she told CBS News in 2022. "And maybe that's why I'm still going, you know?"
Crow earned her first Rock & Roll Hall of Fame nomination in 2023, even though she's been eligible since 2018. Her inclusion into the hall would make a lot of fans happy —that can't be so bad. Below we lay out Five Reasons Sheryl Crow Should Be in the Rock & Roll Hall of Fame.
She Worked Her Way to Success From the Ground Up
Crow burned the candle on both ends to get her foot in the door. After college, she worked as an elementary school music teacher in Missouri, a day job that allowed her to sing in bands on weekends. She then sang commercial jingles for McDonald's and Toyota, which eventually led her to a gig as a backing singer for Michael Jackson's Bad tour in the '80s. She also sang backing vocals for the likes of Stevie Wonder, Neal Schon, Jimmy Buffet and Don Henley, but it wasn't until 1994 that she released her solo debut album, Tuesday Night Music Club. The LP included the No. 2 hit "All I Wanna Do" and earned her a hat trick at the Grammys: Record of the Year, Best New Artist and Best Female Pop Vocal Performance. It was off to the races from there.
She Produced or Co-Produced the Majority of Her Albums
After the success of Tuesday Night Music Club, some Crow collaborators accused her of taking too much credit. For her next, self-titled album, she wanted to prove that she could achieve the same level of success without help. She produced the LP entirely by herself, writing many of the songs alone and playing most of the instruments. Sheryl Crow was another huge success, and Crow went on to produce or co-produce the majority of her subsequent albums while performing much of the music without outside help.
She Combined Elements of Rock, Folk, Blues, Pop and Country Into Her Songwriting
A variety of influences run through Crow's music, ranging from Stevie Nicks, Mavis Staples and Willie Nelson to Bonnie Raitt, Joe Walsh and James Taylor — all of whom appeared as collaborators on 2019's Threads. There's never been much of a dividing line between genres for Crow. She once cited the Rolling Stones' country-leaning tracks as a major influence. "To me, that music was the landscape of growing up in America," she told The Guardian in 2014. If America was a melting pot of people, so too was rock 'n' roll.
She's Used Her Music to Take a Stand
There's a crucial sense of honesty that permeates Crow's songwriting, as she has repeatedly used her music to comment on issues both personal and political. In Sheryl Crow's "Love Is a Good Thing," she targets Walmart's gun sales. The store promptly banned her record. She also addressed corporate greed in "Redemption Day," abortion in "Hard to Make a Stand," 9/11 fallout in "God Bless This Mess" and female empowerment in "Woman in the White House." Despite the occasional controversial nature of her work, she wouldn't change a thing. "It's always good to point out what you see," she told BuzzFeed News in 2019. "Even if it's not popular."
She's Inspired the Next Generation of Female Singer-Songwriters
There's a legion of female singer-songwriters who have taken pages out of Crow's book. Maren Morris, whose style also blends elements of country, pop and R&B, told Rolling Stone in 2021. "I would just gush over her album inserts, and see who played on what song, did she write these songs with the same people from the last album," she said. "I remember kind of obsessing over her early on." There's also Brandi Carlile, Margo Price, Amanda Shires, Lucius, Yola and plenty of other new-generation singer-songwriters who have looked to Crow as a role model.
137 Artists Not in the Rock and Roll Hall of Fame
Many have shared their thoughts on possible induction.