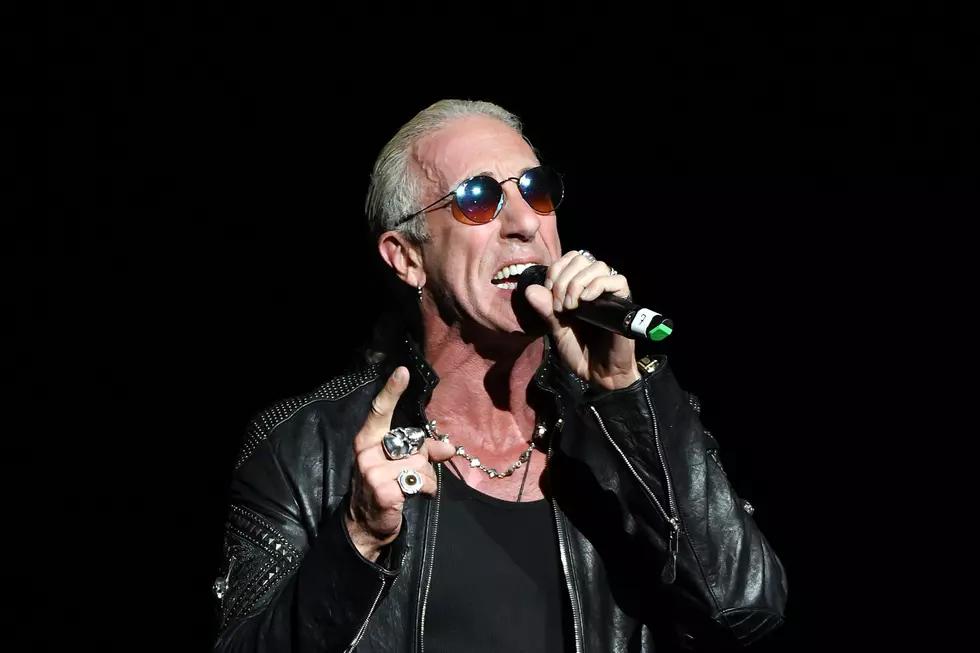 Dee Snider Sees His Last Two Albums as the 'End of My Recording Career'
Ethan Miller, Getty Images
In a new interview, Twisted Sister icon Dee Snider said he thinks he's finished making albums, explaining that he views his last two solo efforts — For the Love of Metal (2018) and Leave a Scar (2021), both produced by Hatebreed's Jamey Jasta — as the end of his recording career.
We presume that doesn't leave the door open for a Twisted Sister reunion album. The '80s heavy metal band led by Snider hasn't released new studio material since 2006. But in 2023, Twisted Sister reunited for their first live show in seven years at the Metal Hall of Fame, where they were inducted in January.
To Rockpages.gr this week (Oct. 19), Snider suggested that he's glad that Twisted Sister's final studio album, the 2006 seasonal collection A Twisted Christmas, and his 2016 solo album We Are the Ones, weren't the last things that he recorded and released.
READ MORE: Dee Snider Says One Twisted Sister Song 'Transcended the Genre'
Still, he doesn't see himself following-up his latest two solo albums.
"Don't hold your breath!" Snider says. "I feel like I'm done. I said that after For the Love of Metal and then COVID hit and I called Jamey Jasta up and he said he wanted to do another record. But right, right now I'm feeling very, very comfortable in who I am, what I am, what I'm doing. And how I'm spending my life."
He continues, "I'm not feeling this urge. And it helps that those last two albums … and then the live record For the Love of Metal – Live really, I feel I put an exclamation mark on the end of my career. I think it's thanks to Jamey Jasta, you know, encouraging me to get back to true, real metal and what I really was about. My last two records are very powerful. The performances are there, everything's there. And as a legacy, I like seeing those albums at the end of my recording career."
Snider adds, "The end of Twisted Sister, as much fun as it was and whatever, our last record is a Christmas record and it was fun. And I'm not ashamed of it. I loved it, you know? But, then I went and left Twisted Sister and I did a solo album, which was kind of someone challenged me to do, like a mainstream rock record, We Are the Ones. And it's a good record, but it wasn't really Dee Snider. It was an attempt to do something more mainstream. So, it could have ended with those records and I would have felt that that was really not the way I'd like to go out."
Watch the interview below.
Sign up for Loudwire's newsletter and download the Loudwire app for rock and metal news.
Dee Snider Interview - Oct. 19, 2023
True or False: Which of These 18 Legendary Rock + Metal Stories Actually Happened?
Rock and metal music is full of legendary stories about certain artists that may or may not have happened, in all actuality. Can you guess which ones are true and which ones are false? Sometimes it's hard to tell, but we all definitely heard these stories out in the schoolyard at some point. Keep scrolling for the legendary rock tales and their corresponding answers, and see how many you get correct.
Gallery Credit: Philip Trapp