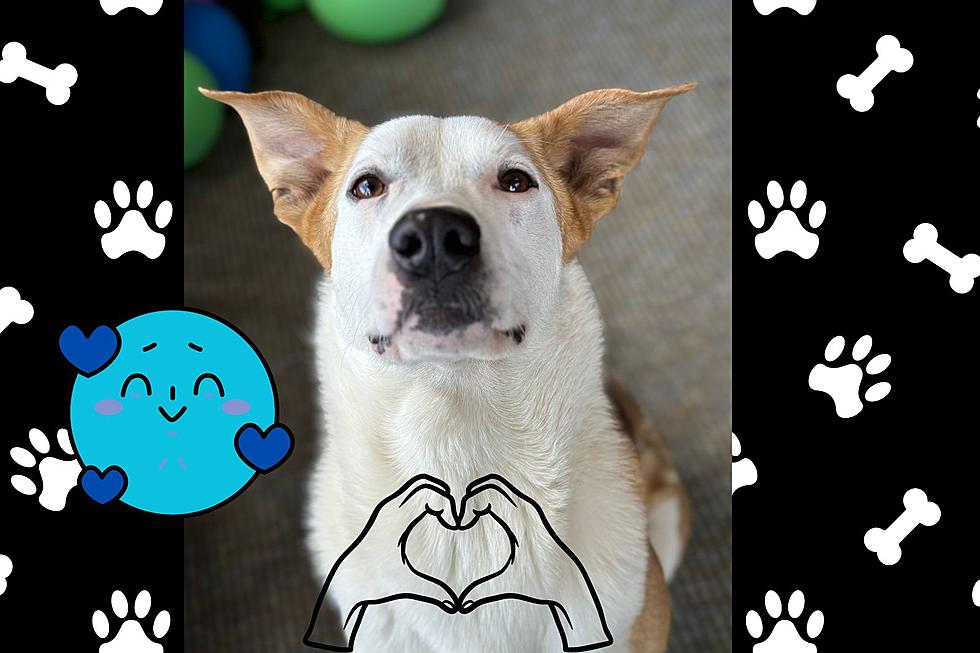 Junior the Jolly Boy Will Be Your Bestie! Adopt This Angel
Credit: Canva
Wet Nose Wednesday is our favorite day at TSM Billings because we get to meet a shelter pet who deserves a loving home. Everyone meet Junior. So soft, and so gentle. 
Junior's Backstory
Junior arrived at YVAS from a Texas rescue group. A volunteer pilot flew several dogs from Texas to home them temporarily at YVAS here in Billings. Junior can say he's flown in a plane! Lucky doggie. Junior is about 1 year old and is a male who is neutered and vaccinated. He just needs his forever home!  
Breed and Personality 
Junior is white and tan spotted mutt, but looks like a heeler. He loves other dogs, and plays well with them. We are unsure about cats, but he is gentle and smiles a lot. Junior comes off quite shy, but wow! He warmed right up after 5 minutes with him and just wanted all the pets and butt rubs.
He's currently shedding his winter coat, paired with stress from the move- but we promise, Junior will be your best friend. He will be your shadow. He wants love and definitely deserves it because he is a very well-behaved boy. Whoever adopts Junior will be one lucky person or family because he is an absolute angel! Hasn't made a single peep yet, but we think he has potential to have playful barks. He also loves to play ball... he loves balls. 😁 This good boy will make a great family dog. 
Yellowstone Valley Animal Shelter has been around the Billings Community since 2007 and became the official city companion for sheltering animals in 2009. Since the creation of YVAS, they have become the largest animal shelter in Montana, with over 5,000 animals coming through their doors each year.   
Right now, YVAS is more than just a shelter. They work toward reuniting lost pets with their owners, provide adoption services, offer foster care for pets, and go out of their way to volunteer in the community.  
Wet Nose Wednesday on Mix 97.1 is brought to you by
Big Sky Pet Resort.
Wow! Best Life Hacks for Spring Cleaning
Spring is here! Time to deep clean our space. We put together a list of spring-cleaning life hacks to help keep Billings green, and your life decluttered.