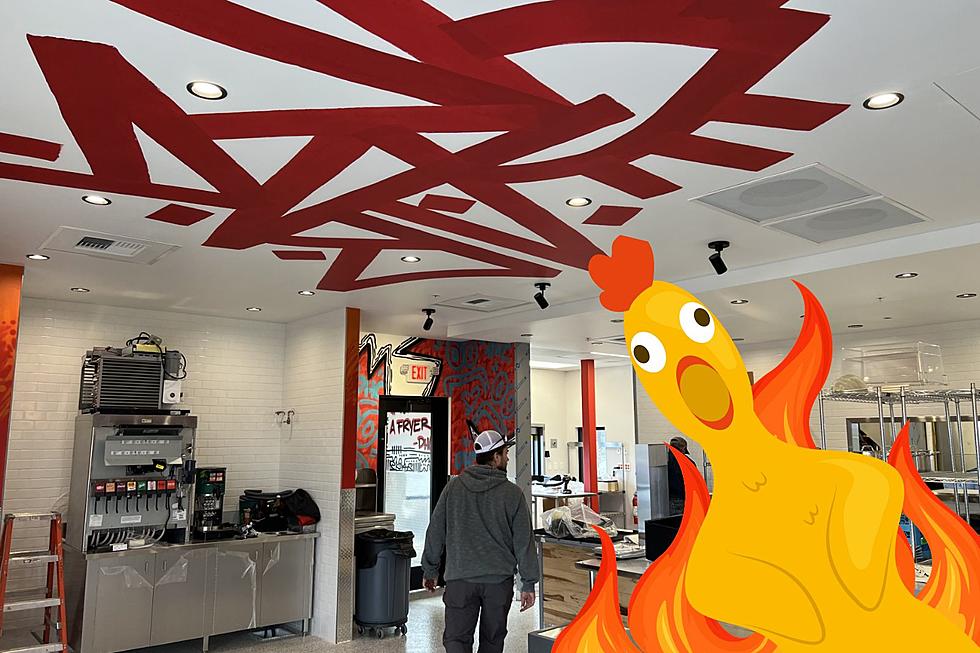 New Chicken Joint Known for its Heat is Opening December 2 in Billings
Credit Michael Foth, TSM/Canva
Update 11/14/23 - Dave's Hot Chicken is scheduled to open on December 2, not the 8th as we originally wrote. The story has been corrected. 
How hot is hot, Dave?
Dave's Hot Chicken opens its first Montana location on December 2 in Billings. We stopped by the under-construction location at Shiloh Crossing on 11/13 after hearing rumors they were opening this Friday. That is not the case, my spicy-chicken-loving friend; despite what you may have heard from your friend who saw something on Facebook. Billings' newest fast-casual restaurant is next door to Jersey Mike's and Five Guys shares the other end of the building.
As they say, when one chicken door closes... another chicken opens a door.
Do they say that? Maybe not. We're running on pure speculation here, but perhaps as the Popeye's restaurants shuttered their doors in the Billings area the folks at Dave's Hot Chicken realized people in the Magic City want, no NEED their spicy chicken. I have a friend in the food franchise business and when I asked him a while back if Dave's Hot Chicken is really all that and a bag of crinkle fries, he said, "You have no idea."
From the street to locations around the globe.
Every good chain restaurant has a great backstory. KFC has their legend of Colonel Sanders selling chicken from the trunk of his car and Glen Bell was a diner owner in California who started the first Taco Bell in 1962. Dave's Hot Chicken's story is more contemporary.
$900 and a dream.
Founded in 2017 by a group of friends (one named Dave) with $900, they set out to create memorable, spicy, fried chicken tenders, initially offering their food as a street vendor in East LA. The company has exploded, growing from 2 locations to 118 in just three years. They plan to open between 70 and 100 new restaurants annually, with around 700 "in development" according to trade magazine Restaurant Dive.
Don't worry, you can get mild chicken too.
Despite the name, the new restaurant serves more than just super-spicy chicken tenders. You can order any of the chicken on a sliding scale of 1 - 7. "No spice" all the way to "Reaper" level. As a fan of spicy chicken, we're looking forward to checking this place out.
Peyton Manning's Chicken Parm Sandwich Recipe
Peyton Manning has a recipe for the 'perfect' chicken parmesan sandwich, which he made famous in those Nationwide commercials.
Gallery Credit: Dave Jensen