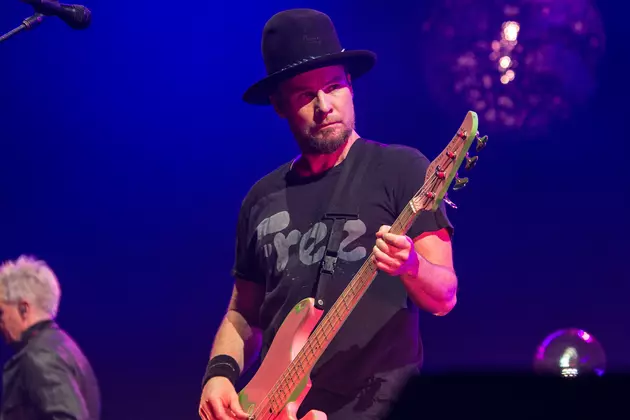 Jeff Ament Releases Solo Album After Spending Pandemic in Montana
Brian Rasic, WireImage
We all had a lot of time on our hands during the quarantine and lockdown. Some of us spent days on end binging Netflix. Other's worked on learning a new skill or a new language. Some took up news hobbies. For Pearl Jam bassist, Jeff Ament, he spent it cranking out new music in an almost industrial fashion. Not only did Jeff hook up a mountain of new music, but he also spent a lot of time painting. Both of which morphed into a new album that was released earlier this month.
According to a recent interview with Tim McGonigal of Great Falls KRTV, Jeff Ament says:
"I went into the studio with the idea of just sort of to turn the tv off and block out the noise and take all the energy that I had going into the tour that got postponed,"
"For six to eight hours a day I was either making music or I was painting, and those things became very fluid with one another," said Ament. "All of a sudden a painting I was doing, it might have some little verbiage on it that would turn into a song or there would be a song about somebody or something and that would turn into a portrait of my friend."
The nearly 70 songs Jeff created eventually got whittled down to 12 and ended up on the new album. "I Should Be Outside" was released on August 10th.
Hear the full interview with Jeff, of Tim McGonigal's podcast.
READ MORE: Inspiring Stories From the Coronavirus Pandemic
The 40 Best Cover Songs by Rock Bands