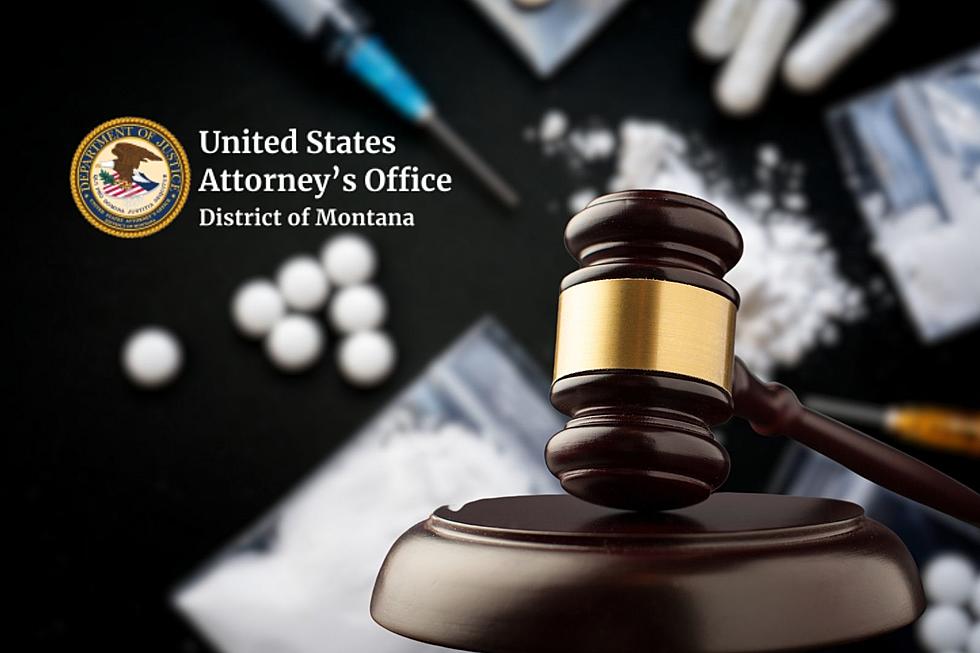 Man Sentenced To Over 11 Years For Selling Drugs in Billings
Credit: Canva / US Attorney's Office for the District of Montana
Today, the United States Attorney's Office for the District of Montana announced the sentencing of a man from Washington state for drug trafficking in the state of Montana.

Joel Lund, age 40, of Seattle, Washington pleaded guilty back in November 2022 to possession with intent to distribute methamphetamine.
At the time of arrest, law enforcement found more than meth in Lund's possession. He also had cocaine, heroin, fentanyl, and a loaded 9mm handgun inside his Billings hotel room.
Lund has been sentenced to 11 years and 3 months in prison, with 4 years of supervised release, thanks to his actions.
According to the court documents, the United States Government alleged in September 2022, an investigation into an individual caught with a significant amount of fentanyl led to Lund as the person who sold the drugs from his Billings hotel room.
Law Enforcement Agents served a search warrant on the hotel room, his truck, and bags... seizing approximately 2,000 fentanyl pills, methamphetamine, cocaine, heroin, and a loaded 9mm handgun.
In recent months, Billings has been the victim of multiple incidents related to drugs, shootings, and stabbings. With this arrest, one less drug dealer plagues the Magic City.
What are your thoughts on this? Should we expect to see even more arrests in the near future? Let us know on App Chat or on Facebook.
Details on Project Safe Neighborhoods
This case is part of Project Safe Neighborhoods (PSN), a program bringing together all levels of law enforcement and the communities they serve to reduce violent crime and gun violence, and to make our neighborhoods safer for everyone. On May 26, 2021, the Department launched a violent crime reduction strategy strengthening PSN based on these core principles: fostering trust and legitimacy in our communities, supporting community-based organizations that help prevent violence from occurring in the first place, setting focused and strategic enforcement priorities, and measuring the results.
(Source: Justice.gov)
10 Infamous People with Montana Connections
We've compiled ten criminals who committed crimes, or have other connections with, the Treasure State.
7 Times Montana Was Featured On The TV Show Unsolved Mysteries
See the 7 times Montana was featured on the TV show "Unsolved Mysteries."