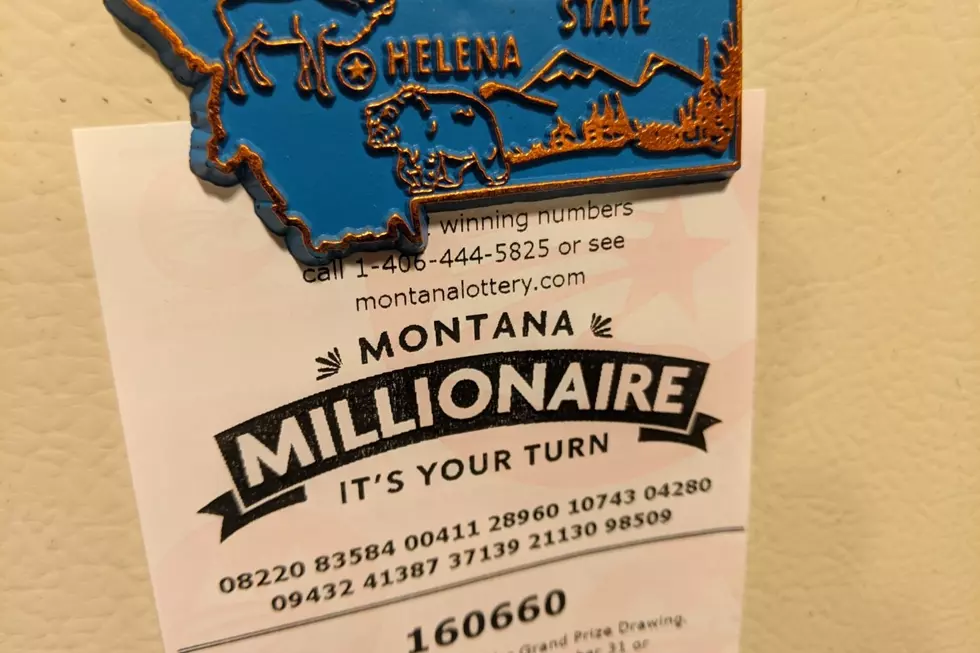 Montana Millionaire Tickets Are Sold Out
Photo Michael Foth ~ Townsquare Media Billings
UPDATE 11/23: Montana Millionaire tickets are now sold out.
According to the Montana Lottery, as of Friday evening, November 20, there were around 17,000 tickets left for their popular Montana Millionaire game. I watched the "remaining tickets" total drop by a couple of hundred in the few minutes it took to write this story. They are certainly going quickly. The Montana Lottery says the game gives Montanans their best odds of winning big money, with a limit of only 180,000 tickets sold. When they're gone, they're gone. Which is probably part of the attraction.
I purchased one of the $20 tickets today because... well, why not? I was unable to find lottery ticket sales numbers for Montana during the ongoing COVID pandemic, but some states have reported upticks in sales this year. It stands to reason that many people are looking for glimmers of hope in what has generally been a pretty miserable year.

Enter your number to get our free mobile app
In addition to the million-dollar grand prize, the game offers other cash prizes according to lottery officials,
1,300 Montana Millionaire tickets will be randomly selected INSTANT WINNERS! 750 ticket-holders will instantly win $500; 550 tickets-holders will instantly win $100, plus we have added a $250,000 cash prize! 
The first early-bird drawing (for $25,000) is November 27. The grand prize drawing will be held no later than January 1 and no earlier than December 25, depending on when the tickets sell out. Last year they sold out in record time, as MTN reports, and it looks like the game is on track to beat the record this year.
Gambling can be an issue. If you think you might have a problem, the Montana Council on Problem Gambling offers a 20 Question Survey that can help.