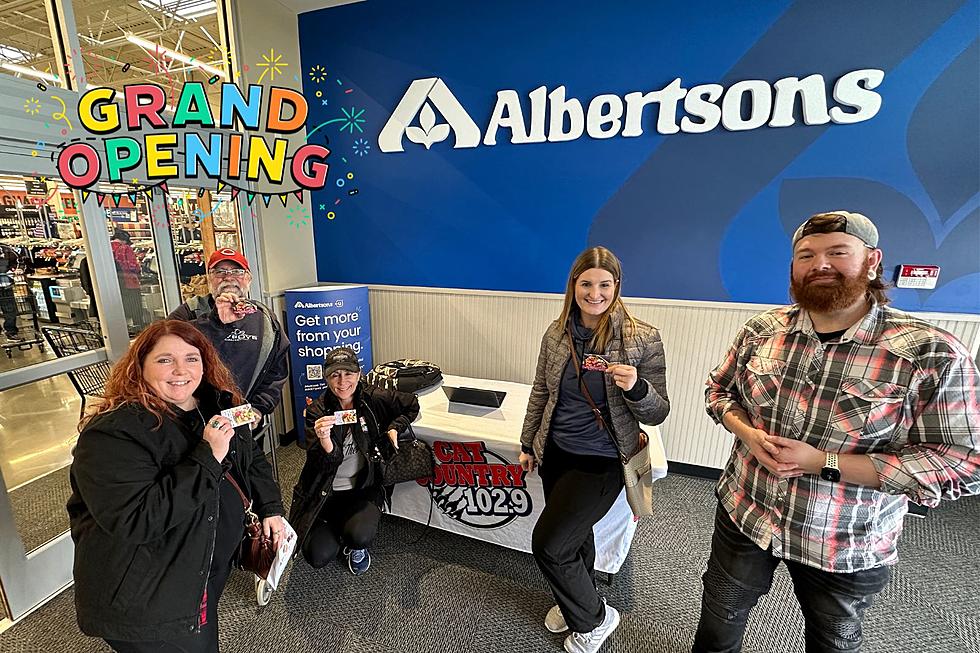 My Weekend At The New Albertsons on Grand & 52nd in Billings
Credit: Josh Rath, TSM / Canva
Wow! What an event it was at the Grand Opening of Albertsons latest store on Grand & 52nd here in Billings on Saturday. Let me tell you about it...

The Power of Radio
It never ceases to amaze me at the power of radio, and our listeners. I was over on Cat Country 102.9 for this remote, and before the 2 PM start time... I already had listeners flying in the door to check out the latest offerings at Albertsons and try and win a gift card.
Exclusive Items Everywhere
What makes this store unique are the exclusive items. Such as the Cheese Shop, Fresh Tortillas, Nuts on Clark Popcorn, Dry-aged Beef, and the largest selection of anything in a Montana Albertsons.
Thanks to everyone for showing up at the event, and I'll see you at the next event I host for Cat Country 102.9 :).
We've got the mega gallery below, for you to take a look at, and make sure to visit them at 5317 Grand Avenue!
Albertsons on Grand & 52nd Grand Opening - February 18th, 2023