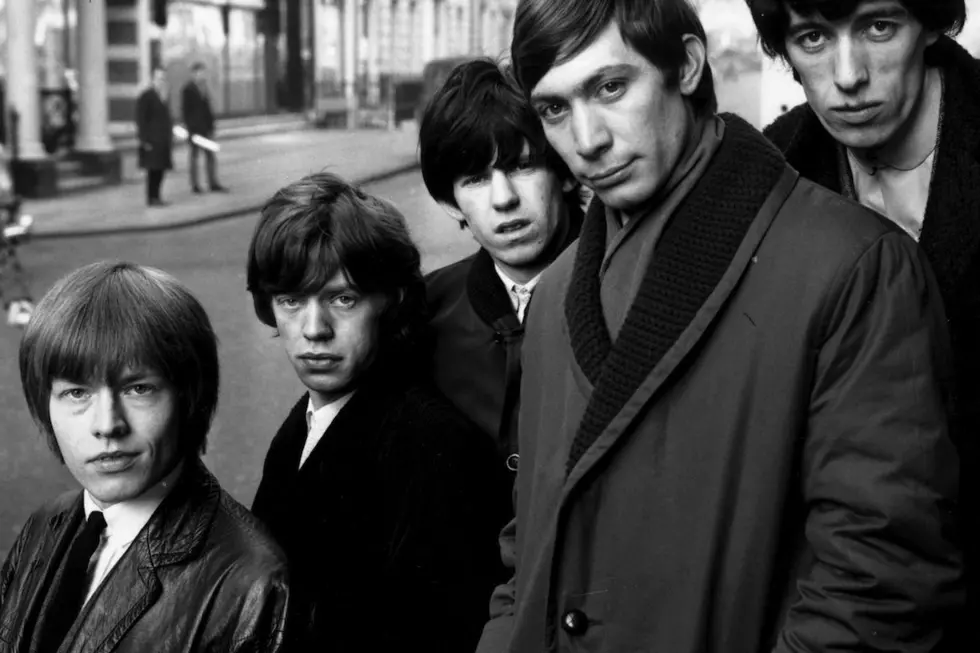 Why the Rolling Stones' Self-Titled Debut Was a Mere EP
Terry Disney, Getty Images
As the Beatles were getting set to conquer America, the group that would be considered their most serious competition was just getting started: The Rolling Stones released their self-titled debut EP on Jan. 17. 1964.
The Stones had already released a couple of singles, "Come On" / "I Want to Be Loved" and the John Lennon and Paul McCartney-penned "I Wanna Be Your Man" / "Stoned," both of which performed respectably on the British charts but weren't particularly big hits. Their label, Decca Records, was still unsure of their potential and wouldn't commit to a full album, only an EP.
With the Stones not yet composing their own material, the four tracks on The Rolling Stones were covers of R&B songs. "Bye Bye Johnny" was on Chuck Berry's Rockin' at the Hops (which Mick Jagger was carrying the day he ran into Keith Richards at the Dartford train station), and "Poison Ivy" was a Top 10 hit for the Coasters in 1959.
The other two tracks had connections to their more famous friends.
Listen to the Rolling Stones' 'Money (That's What I Want)'
Barrett Strong's "Money (That's What I Want)" had been released a few months prior on With the Beatles, and "You Better Move On" was written by Arthur Alexander, whose "Anna (Go to Him)" appeared on Please Please Me.
It was a shrewd move. With Brian Epstein-managed Liverpool acts like Billy J. Kramer, Cilla Black and Gerry and the Pacemakers also having hits with Beatles' castoffs, "Money" and "You Better Move On" helped the Stones assert their own identity and shored up their R&B credibility. At the same time, they were close enough to make it seem like they had their stamp of approval.
Fortunately for the group, it paid off. The Rolling Stones topped the EP charts a month later, and their next single, "Not Fade Away," turned them into stars.
Rolling Stones Compilations Ranked