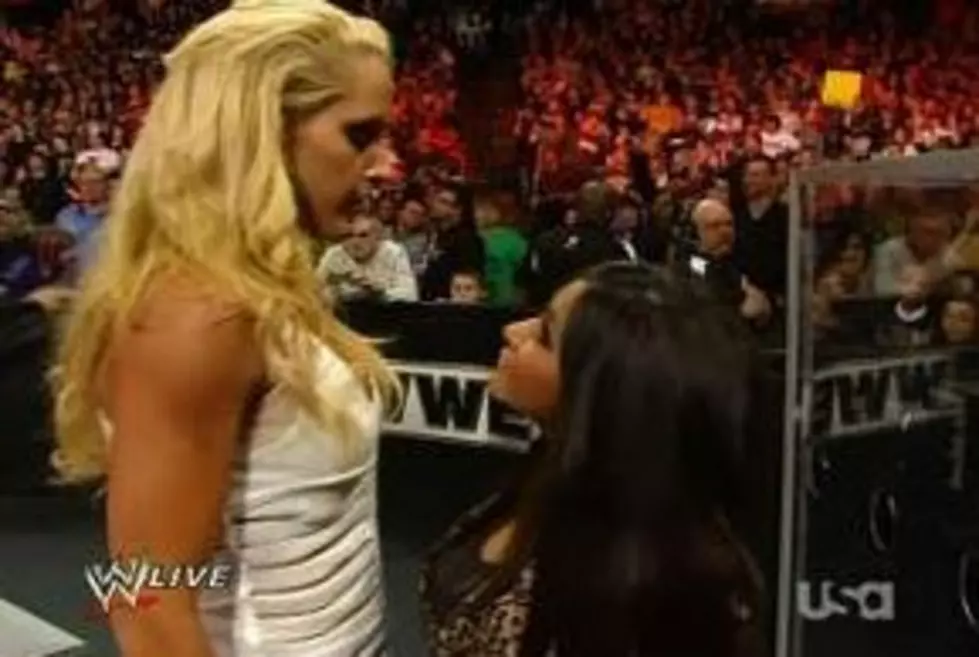 Snooki And Other WWE Celebrity Appearances [VIDEO]
Monday night on 'WWE Raw,' Jersey Shore Oompa Loompa Snooki Polizzi overcame her diminutive size and lack of professional wrestling experience to put a serious beat down on WWE stars Michelle McCool and Layla.
It was all to promote the pay-per-view event WrestleMania XXVII, which will feature Snooki and her tiny fists-of-fury on the fight card.
The world's foremost (and self-proclaimed) "guidette" is far from the first celebrity to step into the pro wrestling ring. Read on to see videos of Snooki and a host of other bold face names doing the fake fighting thing. It's fake, right? Right?
Actor Jeremy Pevin and Comedian Ken Jeong
Tiny, Little Funny Guy Seth Green
More Jackassery with Steve-O and Chris Pontius