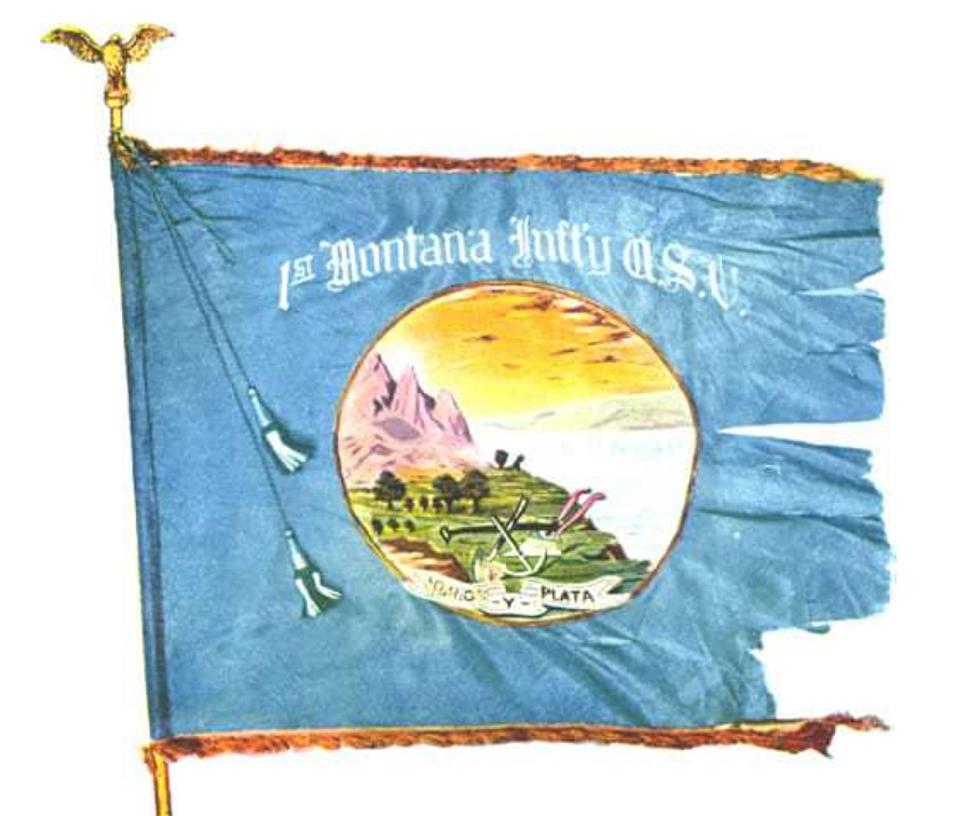 The History and Meaning of the Montana Flag
MT Secretary of State
It's been modified a couple of times over the years but the flag of Montana (as we know it) was essentially born in 1905. But Montana became a state in 1889. What gives?
Believe it or not, the flag of Montana was deemed to be ONE OF THE WORST of all states and provinces. It's true. The 'deciders' were the members of the North American Vexillological Association (NAVA)...a group who study flags around the world. What do those guys know. I've always liked our flag a lot.
Anyway, they weren't thrilled with Montana's flag and decided it was the third worst out of all the American states and territories and Canadian provinces. Apparently, blue is too common of a flag color which makes ours boring.
NAVA also doesn't like flags with names on them (I don't either, really, but...MONTANA!), AND they thought the seal had too much going on. Ooooookay.
The name "Montana" was not added to to the flag until 1981. Not sure why they thought that was necessary. For further specificity, the FONT of 'Montana' was declared to be Helvetica Bold in 1985.
In the seal, there is a pick, a shovel and a plow. Something that I never realized: the water in the seal is a depiction of the Great Falls of the Missouri River. The ribbon on the seal says "oro y plata" which is Spanish for 'gold and silver'.
According to the Montana Secretary of State's official website, which has very detailed information about Montana's state flag:
The official flag of the State of Montana contains a reproduction of the Great Seal of the State in color on a field of deep blue, with gold fringe along the upper and lower borders.

Although the flag was carried in the Philippines by the Montana Volunteers in the Spanish-American War in 1898 and was for many years considered the state flag, official action did not come from Montana legislators until the session of 1904.
LOOK: Here are the best lake towns to live in
Many of the included towns jump out at the casual observer as popular summer-rental spots--the Ozarks' Branson, Missouri, or Arizona's Lake Havasu--it might surprise you to dive deeper into some quality-of-life offerings beyond the beach and vacation homes. You'll likely pick up some knowledge from a wide range of Americana: one of the last remaining 1950s-style drive-ins in the Midwest; a Florida town that started as a Civil War veteran retirement area; an island boasting some of the country's top public schools and wealth-earners right in the middle of a lake between Seattle and Bellevue; and even a California town containing much more than Johnny Cash's prison blues.