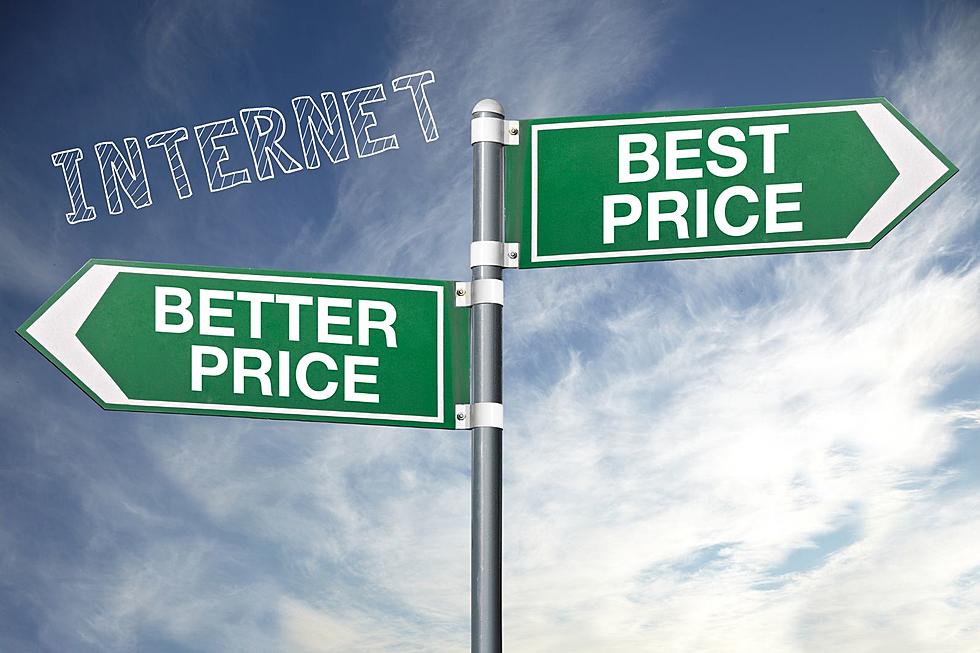 Think Internet Is Expensive in Billings? Eastern Montana Is Worse
Credit: Canva
We're extremely fortunate in Billings for what we have in terms of the Internet. Here, we have three main providers, who all offer mostly reasonable speeds at mostly reasonable pricing. However, in Eastern Montana (and my hometown of Miles City)... it is far more expensive.

What options are in Billings?
There are three big "main" providers here in Billings. Here's the breakdown:
TDS: The latest and fastest option available, though availability is limited. As of writing, it is mostly available in the heights, with more locations being constantly added.
Spectrum: The most widely available service, with the best mix of speed and price.
Century Link: The cheapest option, and sometimes the only option, as it is "DSL" internet.
For my home internet, I pay around $65 a month. This comes with unlimited access and is quite nice.
What options are in Eastern Montana?
Let's use Miles City as my specific target, as I know it the best.
Mid-Rivers Communications: The fastest option, with gigabit speeds, however the most expensive.
Century Link: Same issue as Billings.
What is the big difference?
Well, as I mentioned, my connection is around $65 a month from Spectrum, and there are no other fees. I have my own router, so I don't pay their rental fee either. However, in Miles City (and parts of Eastern Montana serviced by Mid-Rivers) people are having to seek out alternate options.
Mid-Rivers charges their customers $19.95 a month PLUS .20 per gigabyte of data, for their "Wide Open Wi-Fi" package. This sounds great until you realize how much data the average person can use in one day.
Data Usage Per Month
According to HighSpeedInternet.com, in 2021 the average North American internet user consumed 536 gigabytes of data, which was an 11% increase compared to 2020. Using that data, with the Mid-Rivers structure, you would end up paying $127.15 a month at that usage. According to my historical data, as a single guy back in 2018 living in Baker, I was paying Mid-Rivers an average of $110 a month for internet based on my usage alone.
Now... what about a family with a few kids in the house? Let's ramp that up to a nice, even 1 terabyte of data (1024 gigabytes). Accounting for gaming, watching YouTube, homework and all that. That raises the price, per month, to $224.75.
What does all this matter?
Lately, I've seen a LOT of complaints about our providers here in Billings. I'm not going to defend their sales tactics or business practices, but I did want to share this information in hopes of people seeing life isn't so bad here. Sure, it could be better or cheaper... but it honestly isn't so bad after all.
What are your thoughts? Let us know on App Chat and on Facebook.
10 Celebrities That Moved to Montana For a Better Quality of Life
Here's a list of 10 celebrities that you might run into in Montana.