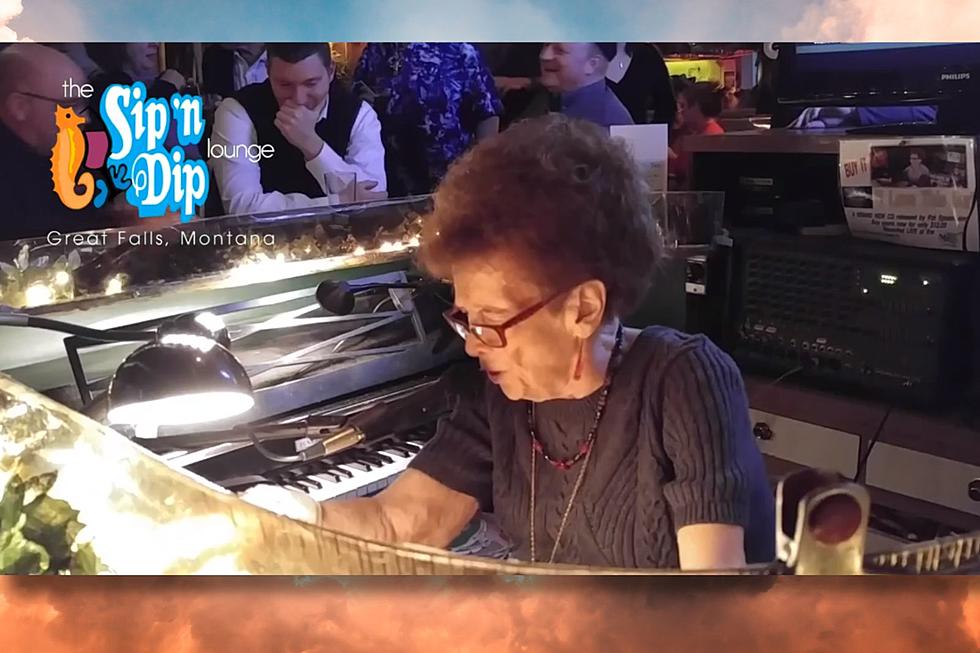 Two Years Ago: Montana Sings Sweet Caroline for Piano Pat
Credit: Canva / Sip N Dip Lounge
Hard to believe it's been two years since Piano Pat passed away.
If you don't know who Piano Pat is, I and many others will tell you... you missed out on a Montana Legend. Piano Pat, known to her family as Patricia Sponheim, spent over half of her life entertaining the patrons at the Sip N' Dip Lounge in Great Falls.
Sweet Caroline... BAH BAH BAH
Two years ago, I was working at KGHL Radio here in Billings... and heard the news about Pat passing away from Staradio 101.7 out of Great Falls.
Now, one thing that may or may not come as a shock to you... those on the radio don't actually hate each other. We work together on one big mission... to bring you news, weather, entertainment, and music.

Back in 2021, I was fortunate enough to have been working at KGHL (and Northern Broadcasting System), which had the extra special ability of affiliate radio stations all across Montana. After checking with Taylor Brown, the owner of both KGHL and NBS, we hatched a plan... to send off Piano Pat all across of Montana, thanks to the radio network.
Coming To You From A Really Big Field
After over 30 phone calls to radio stations across the state, we prepared the Northern Broadcasting Streaming Network to make this wild, last-minute, idea come to life.
At exactly 4:56:38 PM on Friday, May 7th, 2021... Northern Broadcasting System, KGHL Radio, Staradio in Great Falls, KFLN in Baker, KXLO in Lewistown, KSEN in Shelby, KLTZ in Glasgow, KYUS in Miles City and so many more stations... All in Sync... Played... Sweet Caroline.
For 3 minutes and 22 seconds, Montana sang in sync. Sweet Caroline...
We all miss you, Pat.
Outdoor Dining, Downtown Great Falls
Seasonal Outdoor Dining, Downtown Great Falls
Five Montana Lakes Worth the Drive
Need a place to cool off this summer? Here are five Montana lakes that are worth the drive.