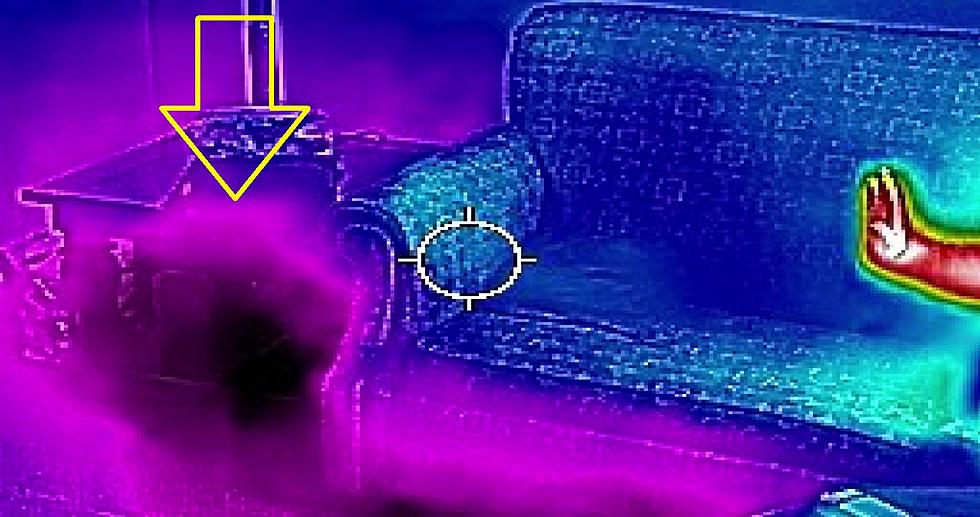 What Ghost Hunters Found in Room 244 of Cheyenne's Plains Hotel
Colorado Martini via YouTube
Due to its colorful history, it's not unusual to hear of strange things going bump in the night in Cheyenne's Plains Hotel. However, a recent investigation showed that ghost hunters may have captured an entity on a thermal camera.

One of the many paranormal investigators in this part of America, Colorado Martini shared this backstory on their YouTube channel of what they discovered in room 244 of The Plains Hotel in Cheyenne:
The Haunting of Room 244 | The Plains Hotel in Cheyenne Wyoming - Our first paranormal investigation at The Plains Hotel in Cheyenne, Wyoming. OMG you would not believe the evidence we caught. The Flir Thermal camera caught my amazing K-II conversation with a spirit. It was chilling to see. Literary chilling because a billowing cold appeared and was extending across 3 feet to the KII and to me.
Right from the start, you'll see the abnormality they captured on one of their thermal cameras. They believe they were dealing with an entity named James.
It's interesting they were also able to capture what they believe were voices on their EVP (electronic voice phenomena) recorders.
They also investigated the Plains Hotel stairwell and basement. Good thing this happened during the daytime or I might have had to hide under a table. Just kidding. Maybe.
Colorado Martini is worth a follow on YouTube if you enjoy these kind of investigations. They capture video in a lot of potentially haunted western locations including the infamous Stanley Hotel.
Lizzie Borden's Maplecroft Is Back on the Market in Fall River, Massachusetts
Celebs Share Their Personal Paranormal Stories