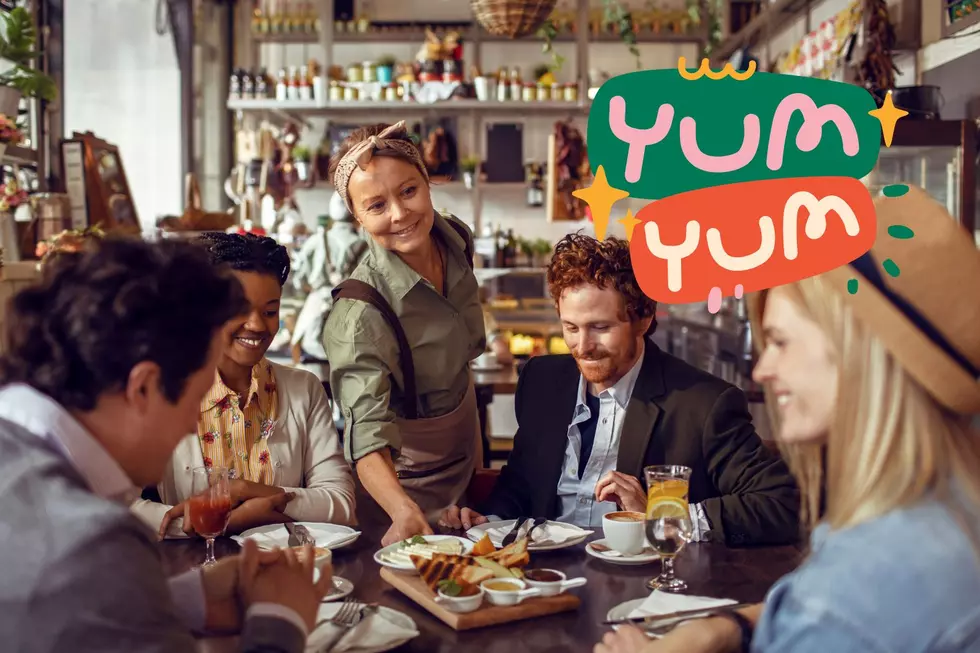 Yelp Says These Are The Three BEST Restaurants in Billings, MT
Credit: Canva
Yelp announced their Top 100 BEST places to eat in the entire United States recently, and it caught my eye that not ONE Montana restaurant was included! This must be rigged somehow. In Billings alone, we have food so good that you'll wanna "Slap Yo Mama!".

Since Yelp doesn't think Montana is good enough, I took it upon myself to go through their ratings and find the BEST in Billings, as rated by Yelpers.
#3: The Fieldhouse - 424 Ratings, 4.5 Star Average
Yelper Lisa C. from Illinois shared her experience:
Found this place during a work trip to Billings. Two of us stopped in on a Thursday night around 7 and were seated immediately. We both ordered the salmon (special for the night). It was delicious. Top had a delicate but crisp crust but the rest was so  soft and tender. No idea how they did it (hot pan and butter? Steamed the rest?) but it was excellent. The curry sauce on the plate wasn't overpowering and the bed of rice was also cooked perfectly. I understand the menu changes regularly but I thought we picked a great night to try it out!
Read Lisa C.'s review of The Fieldhouse on Yelp
#2: Montana Brewing Company - 475 Reviews, 4 Star Average
Yelper Dave H. from Wyoming had to write this review:
Just had a great time at this fine establishment a couple days ago. I don't usually write reviews... but when I do... This place rocks! Great brews! I recommend the lighter one, can't remember what it was called... "Whitetail"? I got me some yummy in my tummy fish tacos, and a delicious pork sandwich! Great meal, great price. The service was fabulous. Sat at the bar, and never did I have to wait or call for service. Those two guys rocked. And one guy, looked 37, but was really 42, ageless wonder! So when in billings, this is the place. Check it out, have a beer, eat some food, and enjoy your time in this fun, down to earth city
 Read Dave H.'s review of Montana Brewing Company on Yelp
#1: The Burger Dive - 540 Reviews, 4.5 Star Average
Yelper Brad E. from Washington was over the moon for Juicy Lucy:
This place is legit. We came to try the oversized juicy Lucy burger.  While it was great, the onion rings were even better.

I think the milk shakes are some of the best I've ever tried. Cookies and cream and salted caramel were both great.

I didn't love the sweet potato fries or the bacon added to my juicy Lucy for whatever that's worth. Still a great spot.
Read Brad E.'s review of The Burger Dive on Yelp
What are your thoughts? Do you agree with these, or should someone else be the champion of Billings eats? Let us know on App Chat or Facebook!
(Source: NJ1015.com)
See Goregous Photos of Montana's 'Glass Home'
Even though it
recently sold
, The Farm at McCauley Butte is one of the most expensive and most expansive in the state, located just outside Missoula on the Bitterroot River. Take a look at this breathtaking estate.
The Treasure State: 11 Fascinating Things You'll Find Hidden in Montana
Here are a few reasons why Montana is called the "Treasure State."
30 Things Not Accepted at Montana Goodwills
You can donate just about anything to Goodwill. Here are 30 you can't.