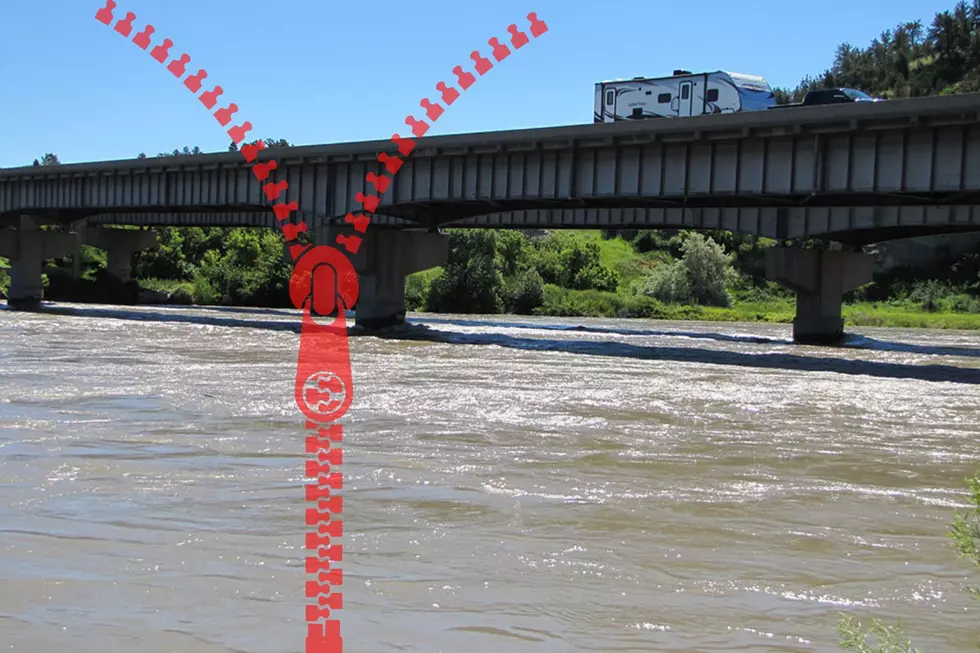 Zip it, Billings. MDOT Says to Merge Like a Zipper at I90 Bridge
Credit: MDOT
We're all familiar with the somewhat tired quip about Montana... "there's winter, and there is road construction season." Since we are smack dab in the middle of summer, road construction is in full swing. One major road construction issue impacting the Billings area is the I90 Yellowstone River Project.
The project began last year and is expected to be completed (in stages) sometime in 2024. In the meantime, I see traffic backed up on the interstate almost daily, as long lines of vehicles attempt to merge into a single lane to get through the bridge zone. Sometimes eastbound cars and trucks are backed up all the way to the South Billings Blvd exit. I assume it's the same coming from the opposite direction. The Montana Department of Transportation is now encouraging "zipper merging" to aid in traffic flow.
Zipper merging is slightly less confusing than roundabouts.
I remember when the first roundabouts were constructed in Billings, followed by plenty of confusion from motorists who had never encountered such outlandish intersections before. Lots of people still mention how much they hate roundabouts, despite their proven efficiency at keeping traffic flowing better. I personally think they're great and far faster than waiting for stoplights.

Don't merge early, do the zipper!
Most of us probably start merging early when we see the "Single Lane Ahead" signs. However, MDOT says it's actually better if you DON'T merge early. They say,
Zipper merging is the safest, quickest, and most courteous way to merge. When traffic is congested and a lane is closed ahead, drivers wait until a designated merge point to take turns moving into the open lane like a zipper.
They add that zipper merging reduces traffic jams by 40% and keeps traffic moving through work zones at a steady pace. They say you should avoid the social pressure to merge early. Of course, zipper merging seems to require one key element that's often in lacking... other courteous drivers to let you merge at the last moment, zipper style. Good luck with that.
Prince: The Immersive Experience: Photos