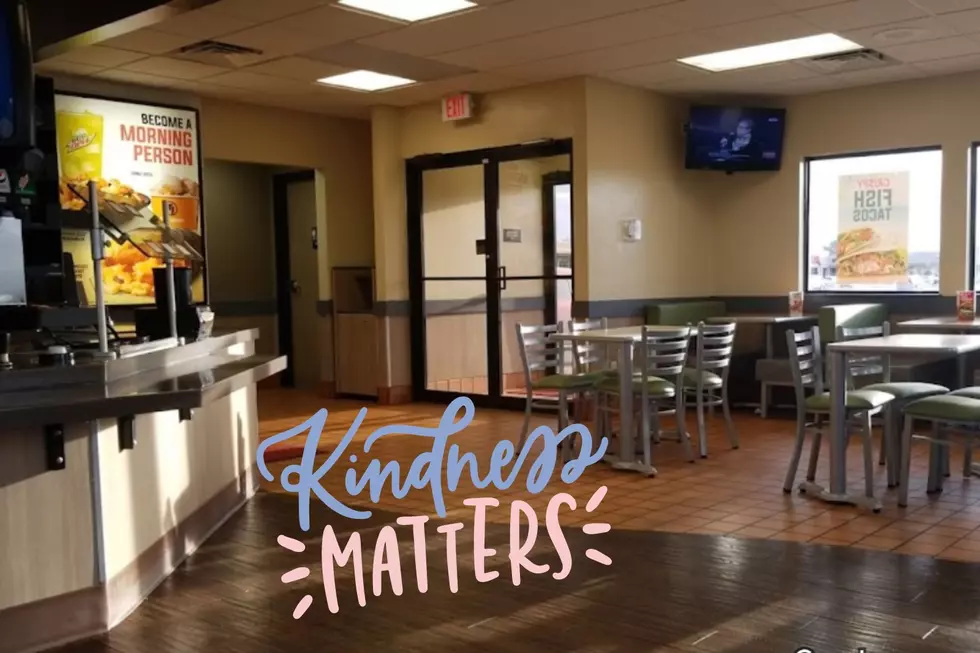 An Open Letter to the Taco John's Manager in Billings
Credit: Canva
To start my letter I want to say I'm sorry for not remembering your name, and I'm really hoping you will see this. 
The other day my spouse and I ordered food online at your location off 26th & Central Ave.
The online ordering for taco John's here in Billings is such a nice perk since we can just order and go pick up instead of waiting in line.  
So, we order our food at your location, and together we head over to pick it up. We walked inside to grab the order, but we actually beat the time it took to make our food.  
You greeted my spouse with a genuine smile, and asked if we ordered online. He said yes. 
You, the manager, noticed the kitchen started looking backed up. 
You swung into action in the kitchen to help the other employees complete orders. 
Here's the best part! You spoke to your employees with such kindness and grace. Even though the employees were a bit behind, you ran back there and were being a great team leader!  
Usually I see managers get angry at their team quite often in the food industry. "Hurry up, this food is taking too long!" 
It stresses me out to see managers being… let's say, "A Richard."  And you sir, were no 'Richard.' 
You were so wonderful to help out and encourage the young teen employees to work smarter, get orders out to hungry people, and you did it KINDLY.  What a fascinating concept right? 
It's refreshing to see a great leader, especially in a fast food setting with young teen employees. 
Now, sir Taco John Manager, I applaud you for having patience with your staff and helping them out instead of screaming at them to make the food faster.  
Hope you have a great day and I truly hope this makes it across your desk at some point! You deserve a raise my friend. Oh, and the food was delicious. 
Sincerely, 
Nikki V.  
 
Who is the New Girl on Billings Townsquare Media Radio Station??
Nikki Vega is the new Content Creator for Townsquare Media in Billings, Montana. Get to know the newbie with these 30 random facts about her.