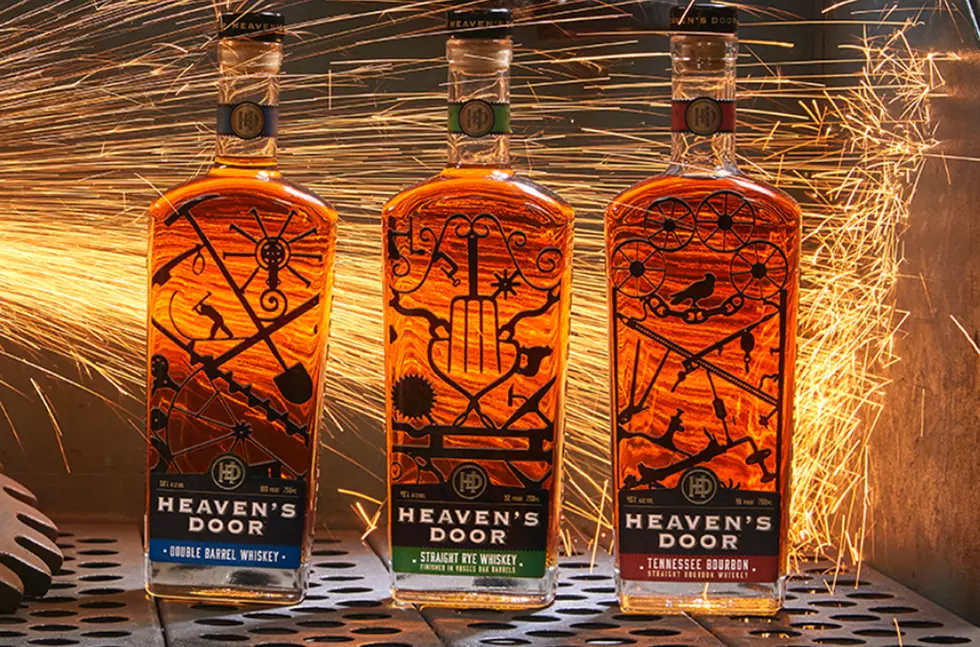 Bob Dylan to Launch 'Heaven's Door' Whiskey
Heaven's Door Spirits
Add Bob Dylan to the growing list of rock stars who have entered the liquor industry. Next month, he will debut Heaven's Door whiskey, so named after his song "Knockin' on Heaven's Door."
"We both wanted to create a collection of American whiskeys that, in their own way, tell a story," Dylan told The New York Times. "I've been traveling for decades, and I've been able to try some of the best spirits that the world of whiskey has to offer. This is great whiskey."
Heaven's Door will be available as a straight rye, a straight bourbon and a double-barreled whiskey. Back in 2015, Marc Bushala, who helped create the Angel's Envy brand, noticed that Dylan had filed a trademark application for the term "bootleg whiskey" and reached out to Dylan, who is an investor in the company.
"Dylan has these qualities that actually work well for a whiskey," Bushala said. "He has great authenticity. He is a quintessential American. He does things the way he wants to do them. I think these are good attributes for a super-premium whiskey as well."
But collaborating with Dylan offered up a unique challenge when Bushala presented him with samples. "Sometimes you just get a long look and you're not sure if that's disgust or approval," he said, also recalling that Dylan's notes after trying the double-barreled whiskey were, "It should feel like being in a wood structure."
After changing how they toasted the barrels in which the whiskey was aged, they presented him with something that evoked "that sweet, musty smell of a barn," which met with Dylan's approval.
The iron gates on the bottle are representations of those that Dylan has created at his metalworking shop, Black Buffalo Ironworks, out of objects that he's found in his travels across the U.S. "I was born and raised in iron ore country, where you could breathe it and smell it every day," He said on Heaven's Door's website. "And I've always worked with it in one form or another."
Rock Star Beer, Wine and Booze Brands