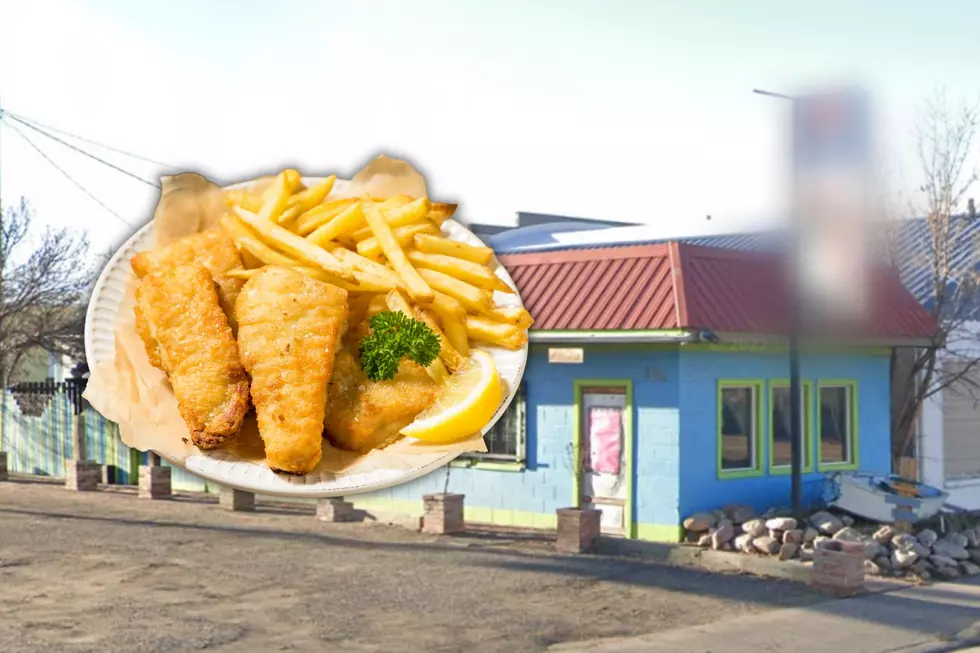 Has This Beloved Billings Business Closed Their Doors Forever?
Credit: Canva / Google Street View
Last week, in driving down 6th Avenue North (and hoping the high-speed raceway drivers don't hit me) I saw a sign on a business that is well known in Billings for their Fish and Chips...

With or without vinegar?
Crazy Mary's Fish N Chips at 1404 6th Avenue North has been the FAVORITE stop for nearly every Billings resident if they want the best Billings has to offer for Fish N Chips. With over 700 reviews on Google, over 200 on Facebook, and over 100 on Yelp... with an average rating of 4.5 or higher stars... this place is one for everyone to try.
Closed again?
Crazy Mary's was open on and off again during COVID, thanks to the rules and regulations that came with the pandemic, but seemed to reopen without issue each time. Apparently, Crazy Mary's closed back in November (for an unknown reason, however, there is a lot of construction happening on the same block) with the promise on their door to reopen across the street "kiddy corner to the right" on January 2nd... they hoped.
I'll admit, I can be quite oblivious to things right in front of my face. However, last week when I was looking for this new location "kiddy corner to the right" I was unsuccessful. Though, today, there was more success. I went back a block on 6th Avenue North (after circling around a few times) and finally noticed the sign.
January 2nd came... and went.
The sign I noticed today offered a NEW opening date. Now, the date is January 30th. For the location? I'm unsure. The building this sign is in front of is run down and in need of a lot of love. With 19 days to do that, it sure does seem to be a BIG undertaking.

After finally discovering the sign, I attempted to reach out to Crazy Mary's via their phone number (temporarily disconnected) and checked their Facebook page (abandoned since 2018) hoping for updates... and I was served up a whole lot of nothing.
The future of Crazy Mary's
Full transparency... I've never had the food here. It is the ONE place in Billings I've always wanted to try, however, the combination of the location being a pain... mixed with my schedule never aligning with theirs... I want this place to actually reopen, so I can give it a shot. Right now, I can solidly say the best Fish N Chips I've found in Billings are at Last Chance Pub & Cider Mill. Expensive? Somewhat... but delicious.
What do you know about this beloved business? Maybe Crazy Mary's can reach out and let us know the plan... because we all would love to hear it. Let us know on the App Chat or Facebook.
20 Montana Distilleries You Have to Visit
The Montana distillery scene is certainly taking off, and with the access to local ingredients, you can feel good about supporting these establishments all across the state. Here are 20 distilleries that are worth a visit.
Top 10 Stories in 2022 by Josh Rath on 103.7 The Hawk
Every Montana Restaurant That Has Been Featured on Food Network
It's always awesome to see something from your hometown or state on TV. When Food Network comes to town, Montanans are ready. These restaurants have been featured.
10 Best Steakhouses in Montana
If you live in Montana, you have to love a good steak dinner now and then. Luckily, here in Montana, we have steakhouses that spread far and wide throughout the state. If you are traveling through Montana or vacationing around the state, give one of these places a try.