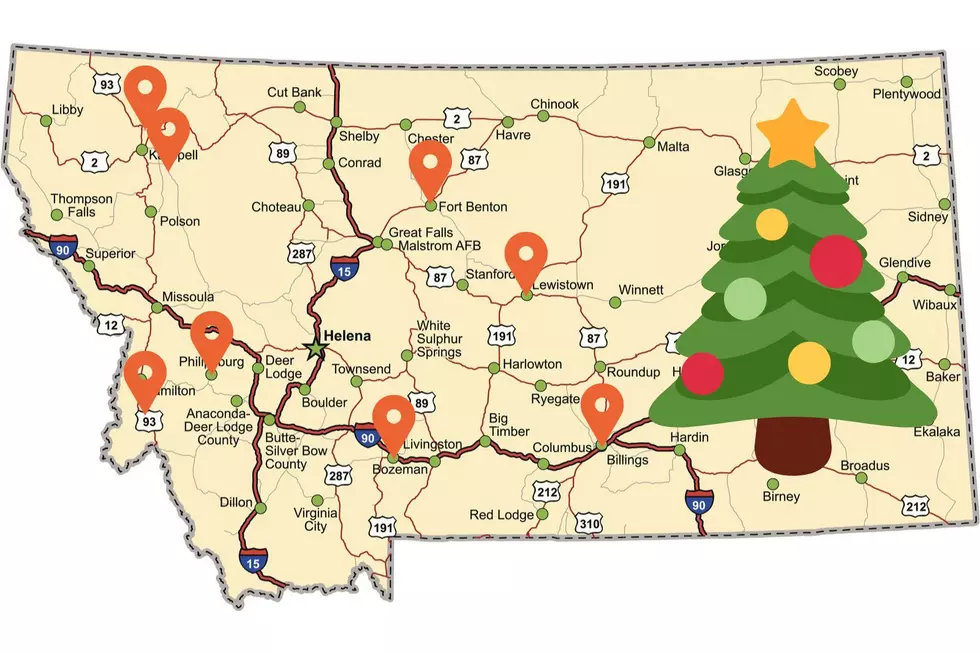 8 Charming Christmas Towns In Montana To Take The Family To Today
Canva
These 8 Charming Christmas Towns In Montana Will Get You In The Holiday Spirit.
This article has been updated as of Nov 6th 2023.
In Montana plenty of people love to celebrate and decorate. These eight towns however go even beyond just putting up lights on street poles. You will not find a Grinch or Ebenezer Scrooge in these towns.  For these towns Christmas really is the most wonderful time of the year and you have to see them to believe it.

These towns each offer a little something different to celebrate a magical time with your family. You can take a train tour or take the family to a getaway weekend. How about taking the family to the Zoo and driving through and seeing all the lights.
Sorry for those of you on the eastern side of the state, most of these places are in the western part of the state. However, we are used to traveling in Montana and if you do it right, you could even hit up a couple of distinct locations in a weekend. It just might be a bit more time and traveling for you if you plan on making the trip.
If you are planning on traveling to these towns just make sure you check the roads before you head out by logging on to 511MT.  We want you to make it to your destination and back safely.
This Christmas if you are looking for something different to do with your family and especially the kiddos, (which let us be honest Christmas really is for the kids) then map out a travel itinerary today and stop by some of the most fantastic and charming Christmas towns in Montana.
8 charming Christmas towns in Montana to take the family to today
If you want to get away for Christmas this year, these 8 towns are the place to go
Gallery Credit: Nick Northern
LOOK: 25 over-the-top Christmas displays from across America
To help get everyone in the mood for the upcoming holiday season,
Stacker
compiled a list of some of the most over-the-top Christmas displays across America.
Gallery Credit: Annalise Mantz & Madison Troyer
The Most Popular Christmas Movies of All-Time