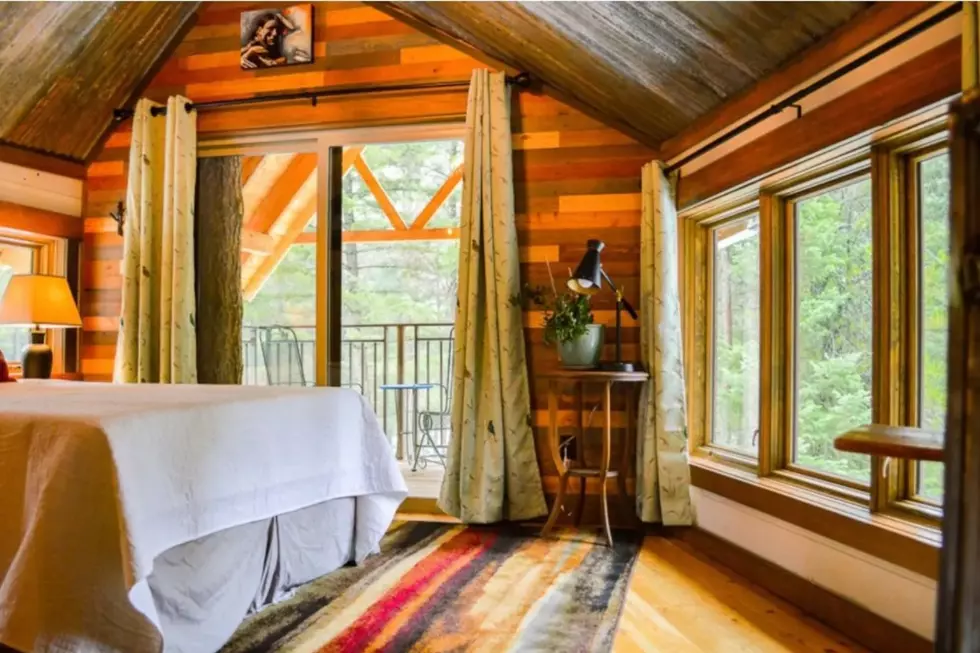 Rent a Luxury Montana Tree House Minutes from Glacier NP
Photo courtesy Airbnb
For many of us, the fascination of a tree house may have begun while reading or watching the story about "The Swiss Family Robinson" and their epic house in the trees. The 1960 Disney movie, based on the original German book from 1812, chronicles the tales of a shipwrecked family and their survival on a desert island. Their fictional treehouse was spectacular, with features like running water and a pipe organ. Disney actually built the treehouse used in the film on the island of Tobago. While the treehouse has long been destroyed by time and the elements, the actual tree still stands. You can read the fascinating history of the real Swiss Family Robinson treehouse at Treeographer.com.
My dad estimates that he lost dozens of hammers and saws in the woods of my childhood residence, thanks to treehouse construction efforts by my siblings and I. Our treehouses always sucked for a couple of reasons. Mainly because we were like 10-years-old and therefore lacked the necessary tools, materials, and experience to build basically anything that could reasonably be called a treehouse.
The gorgeous treehouse pictured in this story is the Meadowlark Tree House at the Montana Tree House Retreat near Columbia Falls, MT. The Airbnb listing describes the luxurious accommodations as,
The treehouse grand entrance is a spiral staircase custom crafted around a giant Douglas fir tree. This treehouse has 500 square feet of living space with 2 outside deck areas, the common room has a 2nd spiral staircase, full kitchen, dishwasher, stove and 3 lush padded benches to entertain (the 3 benches are each 24 inches by six feet long) which also double as sleeping quarters.
It can be yours for around $430 per night. If you need more space, the hosts also offer "The Raven's Nest," an A-frame styled treehouse that rents for around $500 per night. Either choice looks like a fantastic way to spend the night in the trees in one of Montana's most scenic settings.

Enter your number to get our free mobile app
Billings Dirty Dozen 2nd Quarter 2020