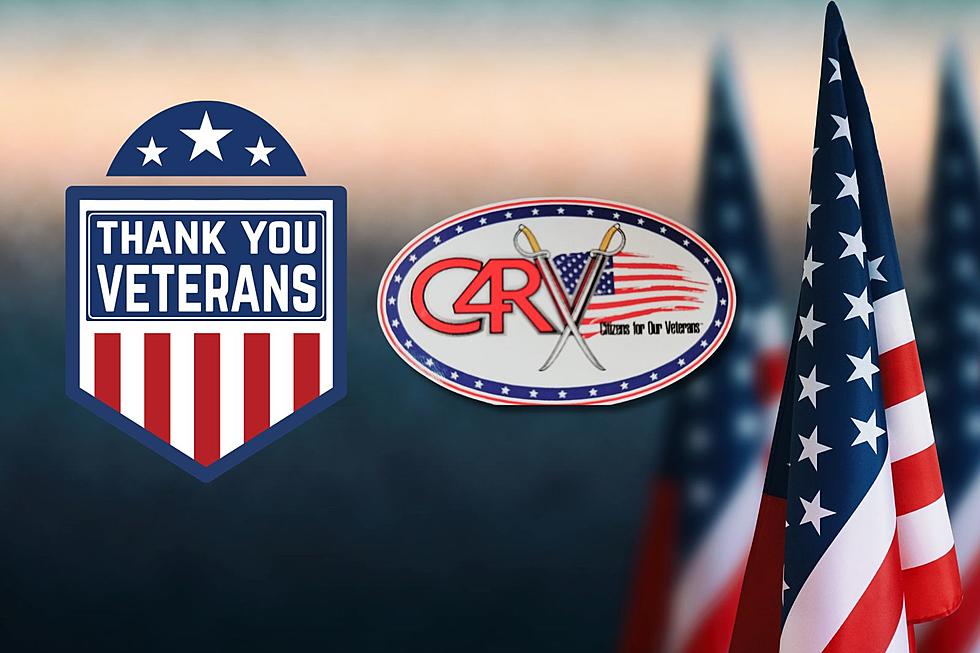 Wiener Dogs, Car Show & More This Weekend For Veterans In Huntley
Credit: Canva / Citizens 4 Our Veterans
Hey you! What do you have planned for this Saturday and Sunday? If you're like me, you most likely do some chores around the house and watch a good movie. But why not get out of the house, and swing over to Huntley to benefit Veterans?

Both events will be held at Project Veterans Park in Huntley, 38 3rd Street North.
9th Annual Fundrundraiser for Veterans - Saturday, Sept 30th
For sure, it's a unique name, but it makes sense! This event is put on by the Citizens 4 Our Veterans and is chock full of unique and fun family-friendly events this weekend.
Up first, Wee'ner Dog Racing! You can register your wiener dog starting at 8 AM, with the parade of wee'ners at 3 PM, and the race is on at 4 PM.
Plus, there's a car show and live auction happening all day long including a gun raffle for a 308 Ruger.
And, at 2 PM, special guest Tim Sheehy will be visiting. Tim served as a Navy Seal, building one of the largest aerial firefighting companies in America, creating over 200 Montana jobs... plus, Tim started a Veteran-led cattle ranching and feeding operation.
Talkin' Trash Dirt Drags
If you had a blast on Saturday, but need even more weekend entertainment, on Sunday at Project Veterans Park in Huntley the fun continues with Dirt Drag Racing!
Stock Gas & Diesel, Modified Gas & Diesel, Side by Sides, and Dirt Bikes all will be competing in this fundraising event!
$50 to enter, or $10 to come and watch the event. 50% of the payout goes to winners of each class, with $1000 in added prize money.
Sign-ups open at 9 AM, and the drivers meeting will be at 12 Noon.
What Are Your Thoughts?
Are you looking for a great weekend event? What is your favorite part? Let us know on App Chat or on Facebook.
The Top 23 Most Dangerous Jobs In America for 2023
Thanks to
24/7 Wall St
here are the 23 most dangerous jobs in 2023.
Hot Air Balloon Rides in Montana: What to Expect
A step by step guide of what to expect during your hot air balloon ride in Montana, including costs, locations, how long you fly, where you take off, and where you land. We've got all the info right here, so you can have more fun. If you thought Montana was pretty on the ground...