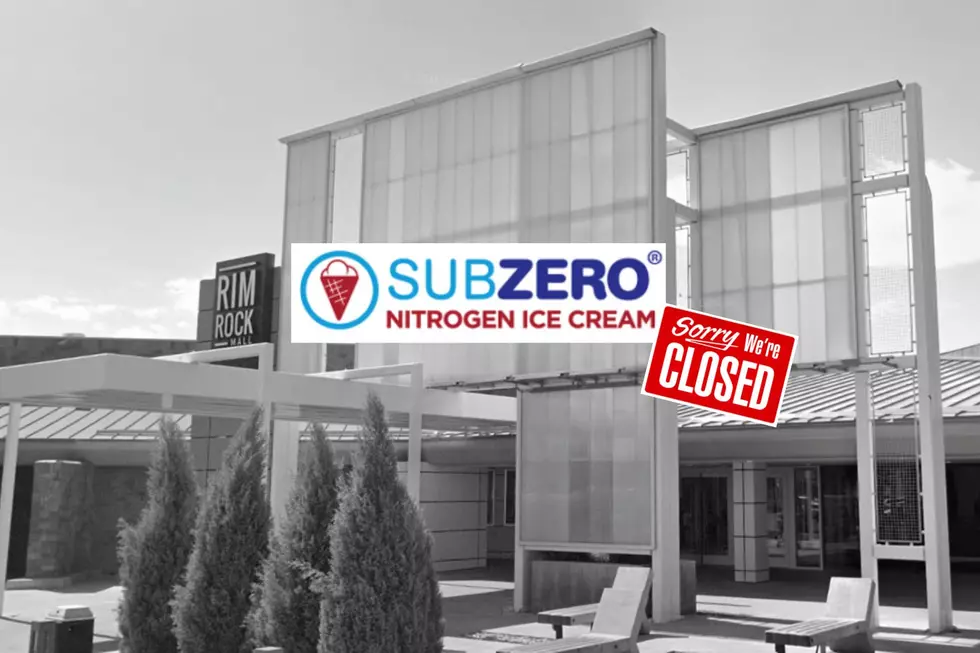 Another Billings Business Has Closed Its Doors For Good
Credit: Google Street View, Sub Zero Franchising Inc., Canva
It seems all too common right now, but last night I was notified that a local business I've featured before had closed its doors for good. That business is SubZero Ice Cream inside of Rimrock Mall, a unique shop that makes fresh and as healthy as possible Ice Cream in front of your eyes using Liquid Nitrogen

A Shrinking Mall
I first caught wind of the closure on the Billings Food Truck Tracker page on Facebook, where the owner announced the change. After contacting her, she informed me a big reason was simply a lack of customers.
The SubZero shop was located away from the central food court, on the way to Dillards, as shown by the map from Rimrock Mall.
The owner of Subzero is going to continue bringing the Billings community great ice cream via her Food Truck this summer, however, it is sad to see another locally-owned business fail.
Upcoming Events at the Mall
On the brighter side of things, the mall does have a few events coming up. You'd never know because their website is not updated... but thankfully I was sent a few in an email and I'm happy to share them.
Boy Scouts are hosting their Pinewood Derby Race on February 24th and 25th
The Mall will be having its Easter Egg Hunt at the end of March, having ordered over 3,000 eggs for it. Candy, toys, gift cards, and more.
What are your thoughts on the mall? I hate to see it losing businesses, but I stand by my word from a few months ago... they need to do MORE for the businesses paying to be in their building.
Let us know your thoughts on AppChat or Facebook.
Whimsical Homemade Mailboxes Only Found in Montana
Made from recycled parts and pieces, these unique mailboxes are anything but boring.
20 Montana Distilleries You Have to Visit
The Montana distillery scene is certainly taking off, and with the access to local ingredients, you can feel good about supporting these establishments all across the state. Here are 20 distilleries that are worth a visit.