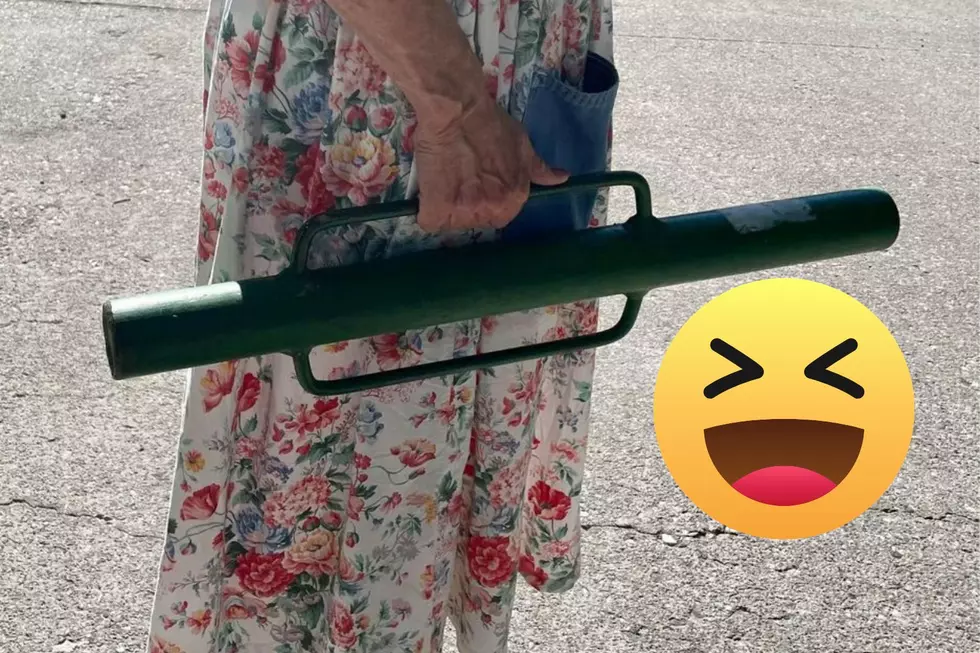 Montana Woman's Hilarious Marketplace Ads Will Make You LOL
Credit: Jennie Montana, used with permission
When you wanted to sell your stuff in the pre-internet days, you had a couple of options. You could go to a pawnshop, have a garage sale, or post a classified ad in a newspaper. Thriftier sellers would skip the newspaper and advertise their random items in weekly publications often called something like The Thrifty Nickel or Mini Nickel or Nickel Shopper. You get the idea.
Then came Craigslist.
Craigslist got kind of scammy and lame in the last decade or so and now pretty much everyone simply posts items for sale on Facebook. Sure, it can be full of scams too, but the social media platform makes it really easy to reach a lot of people who might be interested in buying your junk treasures. And it's free.
In a crowded marketplace, humor helps.
To stand out in a sea of "For Sale" items, creative writing that describes your item can really make a difference. More people will comment on a funny post, which causes more people to see the post in their newsfeed, which will ideally will help you sell whatever random item you've listed.
A Bozeman woman who goes by Jennie Montana has mastered the craft with her hilarious Marketplace posts. Below, you'll see some of the stuff she's recently posted on various for-sale pages, including Billings Marketplace. Most of her items have sold quickly and her descriptions are epic.
Great rocket launcher. Mediocre purse.
"It's a good rocket launcher, not a great purse, could be a good canoe anchor, but in truth, it's T-Post Pounder (don't be rude) Ranchers, Fencers, Deer opponents, this is your tool! (Stop it)."
Like someone you've dated, a headboard that's fake and fancy.
"This headboard is like my brother's girlfriend, looks good, but not much going on. Faux slate, faux wood: a fancy French way of saying Fake. BUT…why pay more! Fits a Queen-go figure."
What. Is. This?
"I have no idea what this thing is. Frankly, it's hideous. But, could be used as a talking stick, like what therapists suggest when you and your family talk over each other, you have to use a stick to have a turn to say something. Or else hit the other person with it until they shut up???? I don't know. So that's what I suggest. Our therapy has worked out, so we don't need a talking stick. We just got divorced. Now no one is talking, so I guess we could say it works!"
So many pumping possibilities.
"Honda 350 GPM 8HP Water Pump, many fittings, including fire fighting nozzles, fire hose, brass nozzles, all in working order. Save a home from fire, pump out a basement, drain a swimming pool, irrigate, flood your ex's house, drain a pond to find your iPhone, the possibilities are endless. A $6000 value only $2500."
Fancy brother's loss is your gain.
"My fancy brother and his family flew with this to Mexico so they could have even more fun. Their kids used it about 2X. The airlines poked a hole in it, so I ordered the patch kit! Small hole see photo. Patch kit on the way. Wind power is the future, don't laugh, this might be your way to work come fall. It has all the gear: sale, poles, rudders, carrying bag."
This item is only 1/2 as weird as the bizarro skull/stick thing earlier.
"Well Hello! The symbol of a certain political party in all its glory. A Donkey in a clown suit. What more can I say? Made of Genuine Regal China. Ahem…. It used to contain Whiskey, but some drunken sailors emptied it. Much like my wallet at the gas pump, by the same drunks. Here is your chance to commemorate this historic occasion. Don't forget Christmas is just around the corner….secret Santa anyone?"
Do you know what made America great? God and Craftsman.
"Grandad trusted in God and Sears Craftsmen. This drill has built numerous homes and projects by a skilled man who took care of his tools. It's vintage, that's it's charm, and it WORKS. Get it today and become a part of a great heritage."
Humor works. Next time you put something up for sale on Facebook give it a shot. If you're not a funny person, perhaps consider having someone like Jennie write your descriptions.
Rockers Who Have Sold Their Publishing Rights
As song placement has become commonplace and sales have decreased due to streaming, many classic rockers have offloaded their publishing rights.