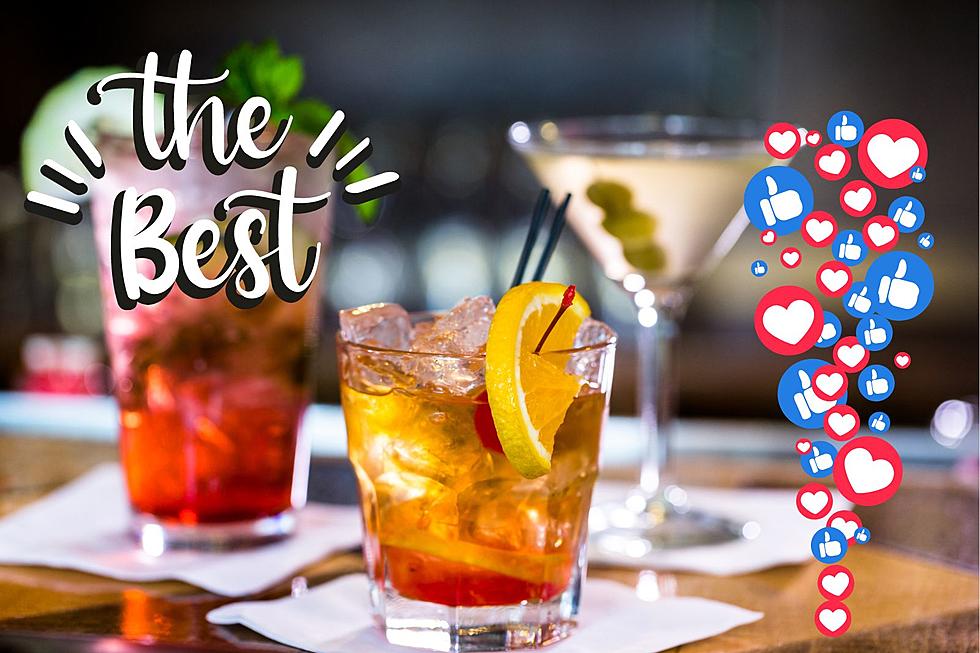 Our Top 5 BEST Patios For Cocktails This Summer In Billings
Credit: Canva
Summer is in full swing here in Billings, which means it's time to enjoy the sunshine! But... where does one go for the BEST Patio to relax on with a cocktail? We've got you covered. Here's our hand-curated list of the BEST Patios for Cocktails This Summer in Billings!

(No favoritism here, as all of these choices are fantastic. We opted to ignore Trip Advisor and Yelp... as being residents of Billings, we can make better choices)
406 Kitchen & Tap Room
If you're looking for an amazing view of Billings, the 406 Kitchen & Tap Room is the place to visit. Plus, as the resident foodie at TSM, you'll find some of the best pub-style eats here!
Jake's Bar & Grill West End
Not to be confused with the downtown Jake's location, Jake's West End takes it up a notch with a 1500-bottle hall of wine, a classic western theme, upscale eats, and a custom summer drinks menu!
The Red Door Lounge
With massive garage doors that open wide to bring the outside in, the Red Door is a chill place to enjoy some great eats and drinks! Plus, don't forget about Karaoke!
Montana Brewing Company
A downtown favorite and one myself and others frequent here at TSM Billings, MBC offers a bunch of pub-style food options, drinks, and a patio right on Broadway!
The Midway Grill & Brews
Recently under new management, The Midway on Grand has transformed into an American fusion bar & grill with a patio, live music, and more!
The Granary
Newly remodeled with new management, this landmark of Billings offers you LIVE seafood from a Mediterranean point of view. You've got to check this place out.
More Options:
Others that came to mind while we brainstormed here were:
Cork & Barrel (I've yet to go, but I have heard wonderful things!)
Last Chance Pub (More brew focused, but their patio on the back is peaceful)
Bin 119 (Their "patio" is technically the sidewalk, but the food is worth sitting inside for)
Guads Grill and Go (Right next to the Red Door, if you're looking for our favorite Mexican food!)
Buffalo Block (Wonderful view of Montana Avenue at night)
Old Chicago (Pizza outdoors is always nice)
Applebees (Yes, I know. But, they DO have a great view in the Heights)
What are your thoughts?
Do you agree with our favorites? Did we miss someone? Let us know on App Chat or on Facebook!
Best Patios and Decks in Missoula For Chilling, Vibing, and People Watching
Looking for a place to enjoy a beverage and a nibble while enjoying a little sun and people-watching? Here are Missoula's best patios and decks.
Enjoy Beer & Food With Your Dog at These Boise Patios
Many Boise-area businesses know that when it comes to warm weather dining--many residents want to bring their furry friends along for the experience, too. Here's a guide, as compiled by you, of the best places to take your dog for a bite or a beer...or both!