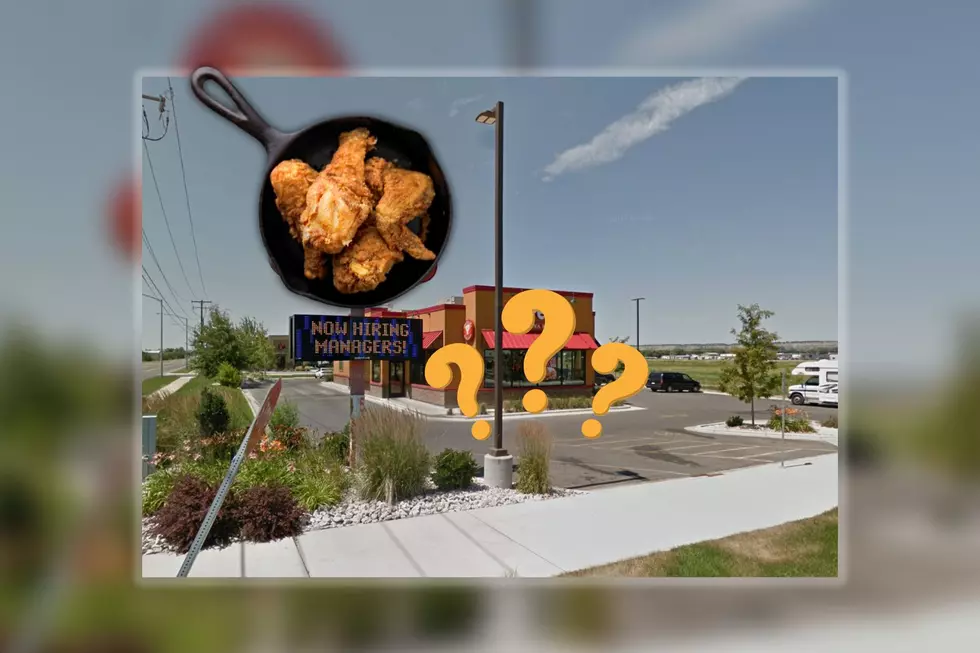 These Two Troubled Billings Businesses Have Closed Down Forever
Credit: Canva / Google Street View
Over the holiday break, I've been pretty darn bored. Not having responsibilities for nearly two weeks will do that to a guy. But one thing that caught my attention was a massive Facebook thread (FYI, you need to be a member of "Billings Customer Service Watchdog" in order to see it) about two Billings Businesses that have become well-known for their issues over the years, shutting down FOREVER.

"Love That Chicken"
Popeyes opened its first location in Billings in 2015, owned by Jan and Denny Rehberg, on Southgate Drive. The Rehbergs also owned two Burger King locations in Billings and Kalispell at the time and had plans to open more Popeyes locations after the first year of operation. The second Popeyes location opened off of Shiloh, in 2016.
The Popeyes locations were a popular destination for Montanans, due to the lack of competition from other large chicken chains, such as Bojangles or Church's Chicken, according to the Rehbergs back in 2016.
Cluckin' Crazy
Before moving to Billings in 2019, I remember visiting back in 2015 from Baker and trying Popeyes. As someone who is most known for his love of food (and known second for his love of drama), this shouldn't be a shock to you. But that memory was solidified as one "meh" experience. As it was still a new business, it was SUPER busy, which of course meant things would be a bit slower than most places... but receiving food that was simply "meh" wasn't exactly expected.
I'm not one to write off anyone after one visit, and since that time, I made sure to give them a go on nearly every visit I had to Billings. Each time was a disappointment, to the point I gave up, and went to Taco Bell next door. At least I knew what to expect from TB.
Chicken Sandwich Wars
Remember the great Popeyes VS Chick Fil A sandwich wars? Back in 2019, I had been living here in Billings for nearly a year when this happened... and had not visited Popeyes once. After so many poor experiences, it just wasn't worth my time. However, all the hubbub about this new chicken sandwich online had me hungry to try it again.

My experience seems to have matched the experience of many on Google Reviews, Yelp, Facebook, and more. Nearly everyone who tried to experience this sandwich, on the week of release, was greeted with the "we're out of chicken sandwiches" printed out paper on the menu board. Sure, it happens, I get it. A popular item sold out.
Do you know how many times since then I have tried to give Popeyes a fair shot? 4 times. I remember every... single... visit. Why? Because of the shoddy, half-baked excuse for service at these locations.
Does it surprise me that the Rehbergs have shuttered these locations? Not one bit. Take a look at those reviews online for yourself, and feel free to share your experiences with us. Because out of the mass amount of fast food joints and restaurants here in Billings... I'd bet they have the worst reviews by far.
Chick-Fil-A to save the day?
We had the chance to try out one of their chicken sandwiches at MetraPark a few months back, and I'll admit... it was good. Better than Popeyes. And the team there showed they can handle a rush without breaking a sweat. I'm glad to see a better option in town and have high hopes for its success of it.
Let us know your thoughts on the App Chat or Facebook. 
10 Infamous People with Montana Connections
We've compiled ten criminals who committed crimes, or have other connections with, the Treasure State.