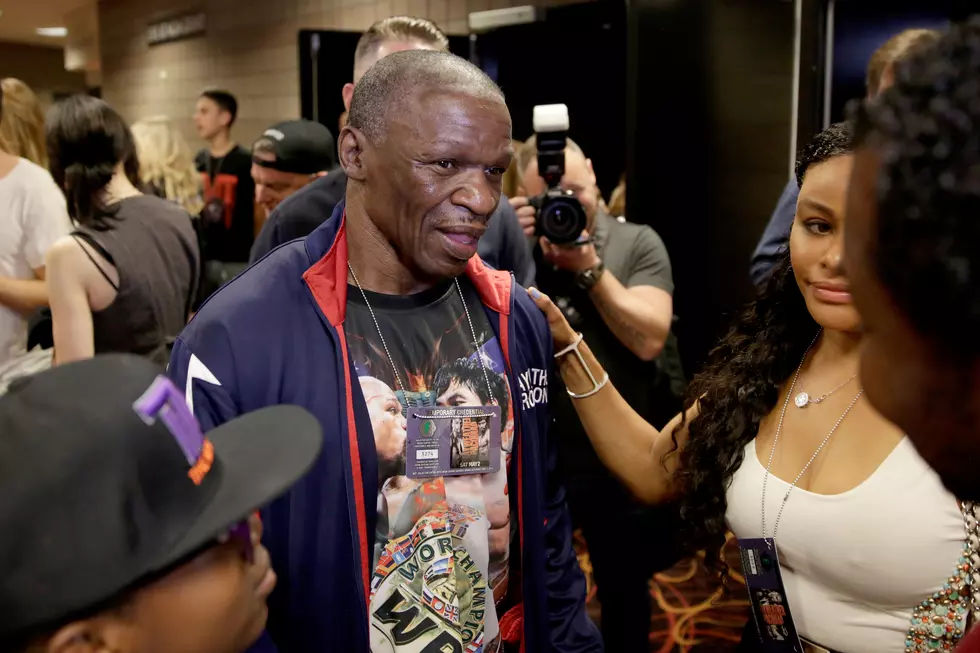 Top 5 Songs About Fighting
Jamie Squire,Getty Images
The great Floyd Mayweather turns 63 today.  I am sure he still intimidates people half his age.  In honor for Floyd top 5 fight songs.
1

Street Fighting Man - Rolling Stones

Originally titled and recorded as "Did Everyone Pay Their Dues?".

2

Saturday Night's Alright For Fighting - Elton John

It was used by the U.S. cable network Showtime as introduction music for its boxing series that aired on Saturday night's once a month.

3

Kung Fu Fighting - Carl Douglas

Come on, you know every word.  You should be singing along to this.

4

Break Stuff - Limp Bizkit

Even if you hate Fred Durst.  There's just no way this couldn't make the list.

5

Eye Of The Tiger - Survivor

Had to make the list because of it's use in Rocky III.