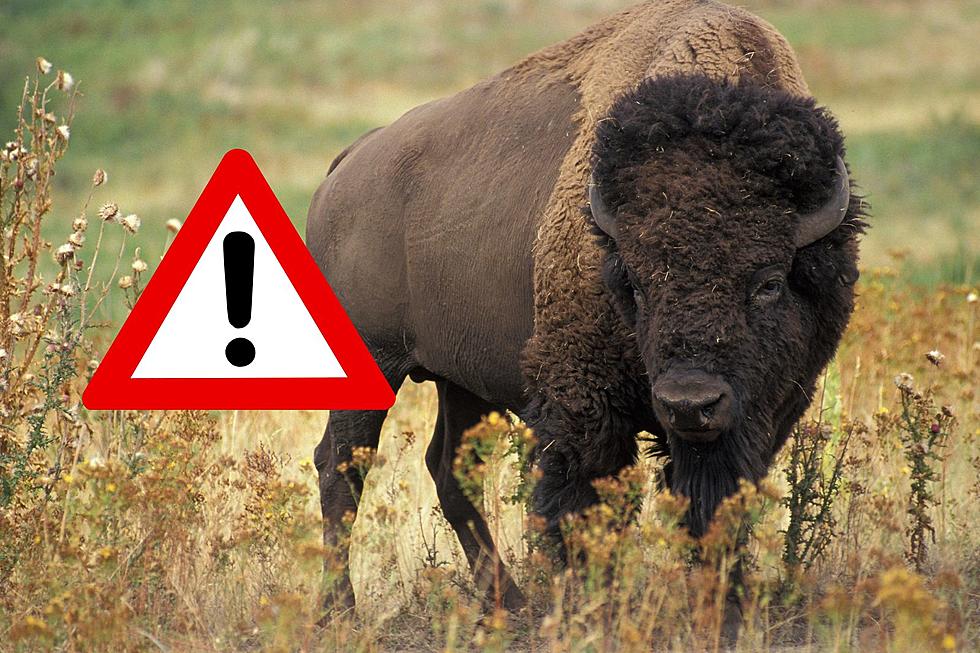 Woman Gored By Bison In Yellowstone National Park Today
Credit: Canva
Today, Yellowstone National Park announced a woman was gored by a bison, and wanted to remind visitors of bison safety.

The woman, a 47-year-old from Phoenix, Arizona, was gored by the bison near the Lake Lodge Cabins on the north shore of Lake Yellowstone this morning (July 17th). 
According to the release from nps.gov, the woman was walking with another individual in a field in front of Lake Lodge when they saw two bison. Upon seeing the bison, the visitors turned to walk away from the bison, when one of the bison charged and gored the woman.
The woman sustained significant injuries to her chest and abdomen and was transported by helicopter to the Eastern Idaho Regional Medical Center.
At this time, it is unknown how close the individuals were to the bison when it charged.
The incident remains under investigation, and this article will be updated if/when more information is released.
Safety At Our National Parks
Yellowstone National Park & Our National Parks Service want to remind visitors that wildlife inside Yellowstone National Park is wild, and can be dangerous when approached. When an animal is near a campsite, trail, boardwalk, parking lot, or other areas, give those animals space.
Stay more than 25 yards (75 feet) away from all large animals (bison, elk, bighorn sheep, deer moose, coyotes) and at least 100 yards (300 feet) away from bears and wolves.
If necessary, turn around and go the other way to avoid interaction between you and wildlife.
For more on safety in our national parks, click the button below.
Yellowstone National Park noted this is the first incident of 2023, with the last occurring June 28th, 2022.
What are your thoughts?
Do you visit YNP? Do you stay the recommended distance away from wildlife? Or do you keep back farther? Let us know on App Chat or on Facebook!
Mesa Verde: 10 Cool Facts about Colorado's Amazing National Park
Summer is a great time of year to visit Coloraod's Mesa Verde National Park. Located near Cortez, Colorado, the park is home to thousands of cliff-dwellings created by the Ancient Pueblo people. Keep scrolling to see pictures and learn ten cool facts to inspire a visit to see this park for yourself.