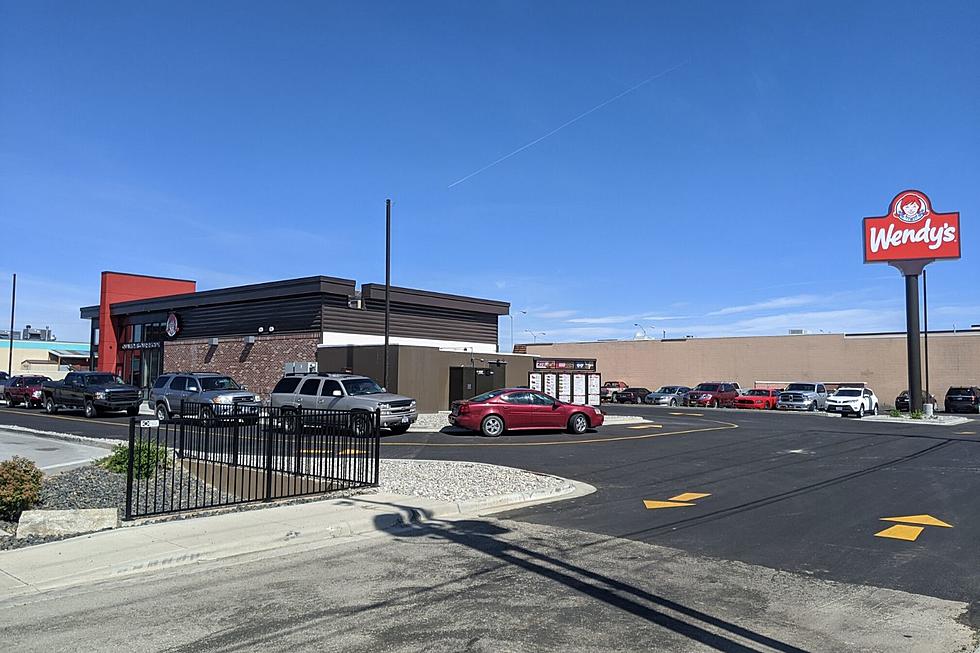 Laurel Wendy's Opened Today with Long Lines (7/15)
Credit: Michael Foth ~ Townsquare Media
Back in March, Wendy's broke ground on one of their newest Montana franchise locations in Laurel. Laurel residents (myself included) have been excitedly watching the progress on the fast food hamburger chain, which is located between Taco Bell and Reese and Ray's IGA.  Originally planned to open by 4th of July weekend, the project was completed nearly on target, as they opened this morning (7/15) at 10:30 am.
My kid and I drove by this morning, minutes before they opened up the drive-thru and there were dozens of cars already waiting in line. In fact, the line wound all the way back around the building and through the IGA parking lot.
Many restaurants and businesses offer grand-opening incentives and the new Laurel Wendy's was no exception. They were offering "free Wendy's for a year" to the first 50 cars through the drive thru. An IGA employee I was chatting with while taking the picture above mentioned that some people had lined up as early as 4 AM this morning for an opportunity to score free food.
I like Wendy's, a lot. The burgers and chicken sandwiches are great and their breakfast menu is good too (read my review of the breakfast Baconator). However, I don't like Wendy's enough to wait for 6 or more hours in a drive thru line. This location is hiring if you know anyone looking for part-time or full-time employment.
The beginning of a journey – on November 15, 1969, Dave Thomas opened his very first Wendy's restaurant in Columbus, Ohio at 257 East Broad Street. In no time, the quick-service chain became known for its square beef patties, made from fresh beef, and iconic Frosty® desserts.